Meet the Team
Liam Poolman, Consultant in Andover branch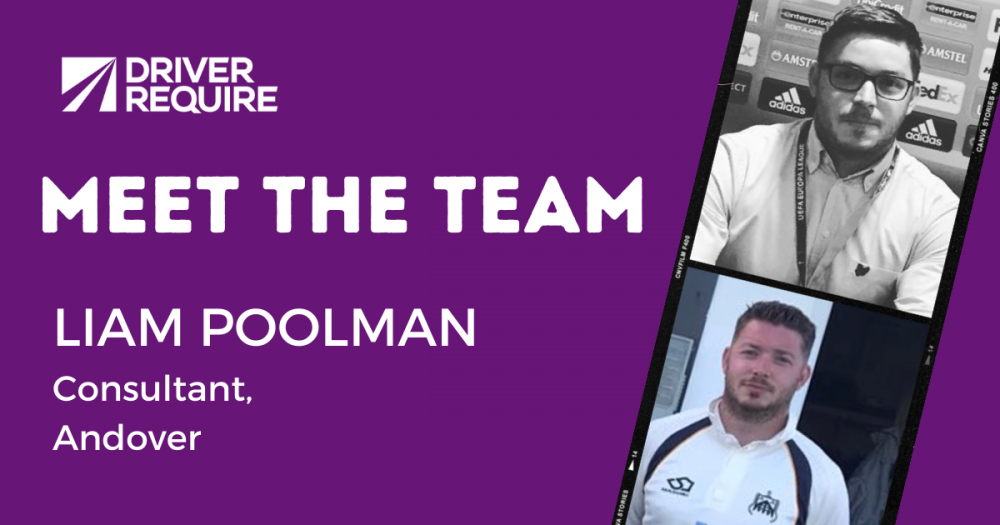 How long have you been with Driver Require? 1 year
Have you always been in recruitment? If not, what did you do before? I've been in recruitment for about 4 years now, before I was working worldwide for a bio decontamination company.
Now for some of your favourites…
Favourite band/singer? That's a tough one… either Bands: Oasis or The Streets
Favourite 'binge watch' series on TV/Netflix/Amazon etc? Only Fools and Horses
Favourite quote from a film? Snatch – 'What's happening with them sausages Charlie?' 'Two minutes turkish' 'It was two minutes five minutes ago'
And last but not least…
What three words best describe you? Trustworthy, relaxed and fun
Proudest moments of your life to date? Playing Cricket for England when I was younger.
Thursday 7th October 2021
Contact
Find Your Branch
Free Text DRIVER to 80800