The Driver Recruitment Specialists
Best Jobs for Drivers • Best Drivers for Jobs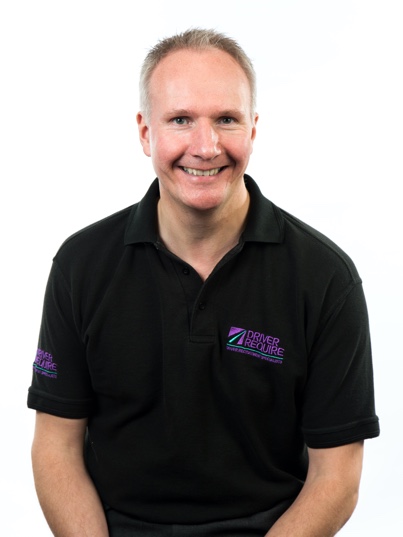 Kieran Smith, CEO
Driver Require
Covid 19 update from our CEO
Kieran Smith
As a nation, we continue to face the daily challenges of the COVID-19 pandemic; this is a fight that demands a compassionate and committed response to keep ourselves and our loved ones healthy, mitigate workplace challenges, and support our drivers, clients and communities.

Our teams and our drivers have been working tirelessly through the Lockdown to respond to these challenges. The haulage industry has suffered enormous disruption, but this has not been evenly distributed across all sectors. The supermarket companies and grocery suppliers have been operating at maximum capacity, home delivery is in overdrive, while medical and PPE supplies have been top priority. Unfortunately, the other half our clients in the catering, events and service businesses, manufacturing and construction, have remained inactive for much of the Lockdown period.

As the landscape changes and as we emerge from Lockdown, many of our clients are starting to become operational again and are beginning to distribute the large stockpiles that have built up through the Lockdown. Thankfully, we've seen a recent spike in activity along with an associated increase in demand for temporary driver cover – at long last, we're getting "back to business".

But what's the bigger picture? We've been investigating how the Lockdown has so far affected our industry and have produced a new Report, which is essentially a "Road Map", to provide a clearer understanding of how COVID-19 has affected and will continue to affect this sector for many years to come. This report evolved from what was initially an exercise to get our own minds around how COVID-19 would affect our clients and our business as a supplier of temporary professional delivery drivers to the Haulage Sector. With the enormous amount of information available, some of it contradictory or offering conflicting opinions, we couldn't "see the wood for the trees". So we set out to try to distil it down into a set of easily understandable messages and to predict what the post-COVID-19 world might look like, all based on a clear logic. Importantly, we've also taken a look into the future, beyond 2021, examining all the other challenges we may face and the opportunities that await us in the coming decade.
Download our report below…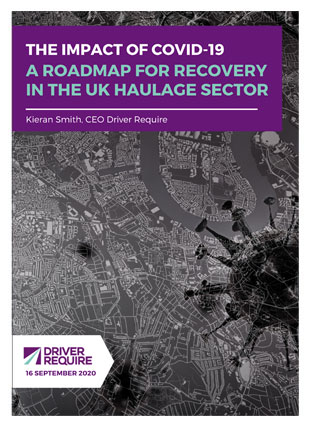 THE IMPACT OF COVID-19: A ROADMAP FOR RECOVERY IN THE UK HAULAGE SECTOR
Download our FREE report today and find out what the post-COVID-19 world might look like and understand the trends that will influence the UK Haulage Sector in the long term.
OUR COVID-19 REPORT IS AVAILABLE TO DOWNLOAD HERE
Find your next driving job today...
About Us
Going Beyond the Extra Mile since 2000
If the transport industry is the life-blood of the country, then it's drivers who are at its heart. We've spent the last 20 years matching professional drivers to our local and national partners; operating on a simple philosophy built on excellence and integrity.
Our Clients
Who we work with
Over the last 20 years, we've developed a loyal base of over 150 clients. We operate with a local focus and national reach — partnering with family-run businesses close to our bases through to national suppliers.
We are a very exacting client and Driver Require has risen to the challenge, delivering thousands of shifts with no significant supply failure.

Driver Require has successfully partnered with us for over 10 years. Their highly responsive, professional approach has never failed to provide us with good quality drivers to fulfil our short term needs.

Driver Require's personal and dedicated approach has led the way to them remaining our primary supplier. Their supply of high quality van and class 2 drivers has helped us fill over 300 shifts a year with efficiency and reliability.

As our primary supplier of agency LGV1 and LGV2 drivers, Driver Require is successfully providing us with high quality drivers and has done so for over 10 years.
Blog Posts
News from the road
Keep up to date with industry news and updates from Driver Require HQ
Contact
Find Your Branch
Free Text DRIVER to 80800