HGV DRIVERS!
WE'RE HIRING
What our drivers think of us
"Super Employer really felt like part of a team working for this organisation. I would wholly recommend them to any contract LGV Driver. I always felt like I was put first 100%"
We have the best jobs for drivers.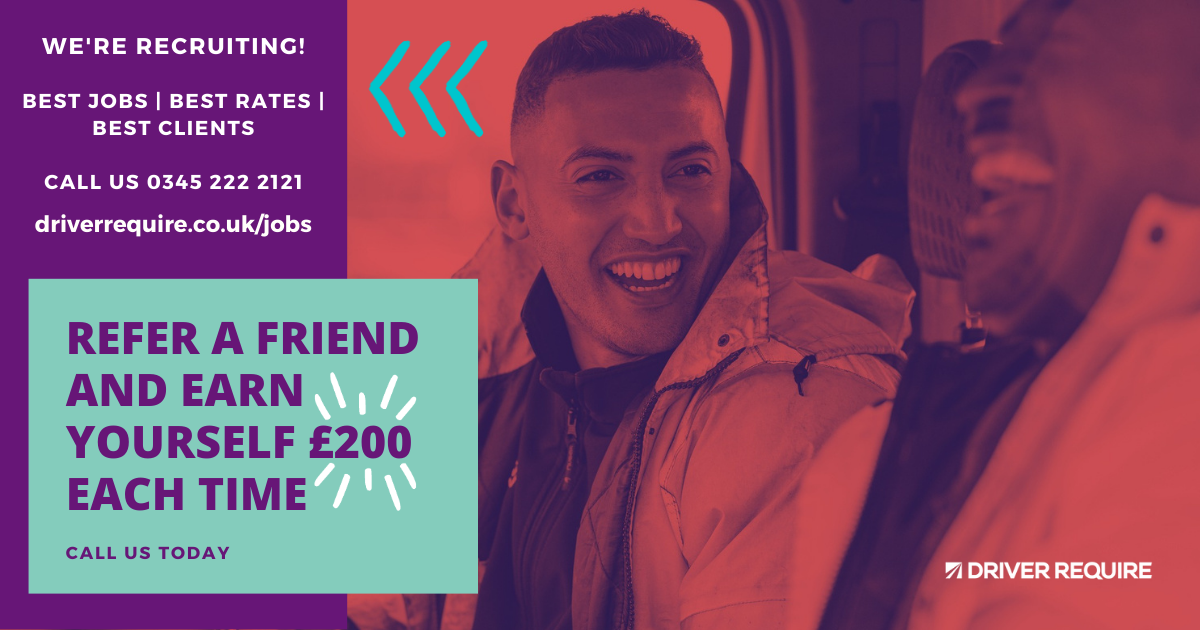 Refer your HGV driver friends and we'll give you £200 for EACH one you refer to us! *
We've spent the last 20 years matching professional drivers to our local and national partners.
"I have worked for a few agencies over the years and this has been the best. I get as much work as I want."
"I get a variety of work which I like and whenever I pop in for a catch up I am always welcomed with a cup of tea and chat."
DRIVER RECRUITMENT SPECIALISTS
*terms apply. Go to https://driverrequire.co.uk/bonus-terms for more information.
Refer a friend
Contact
Find Your Branch
Free Text DRIVER to 80800