Driving Jobs in Northampton
Get in touch, we're here to help
Northampton
Free Text DRIVER to 80800
If you want to search for HGV driver jobs in Northampton quickly and confidently, you have come to the right place. Whether you are looking for class 1 or class 2 driver jobs in Northampton, Driver Require is here to help you.
As one of the leading commercial driver recruitment companies in the UK, we can help you find your dream job. We always put your needs first, making sure to provide you with the support you need. Our experts can help you understand the latest industry regulations, recruitment essentials, and ensure compliance.
Our website can speed up your search for HGV driver jobs in Northampton. You can start applying for relevant jobs after registration, which takes only a few minutes. You can also sign up for job alerts if you can't find any suitable lorry driver jobs in Northampton right now. Feel free to call us on 01604 648444 or free text DRIVER to 80800 at any time.
If you are a client, looking for a driver in Northampton, please give us a call.
Register with our website now to start looking for the right HGV driver jobs in Northampton. For further enquiry or help, feel free to call us on 01604 648444.
About Northampton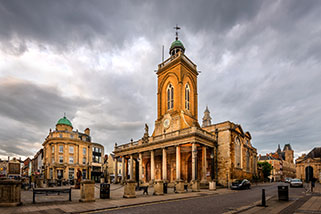 Northampton is a town in the East Midlands region of England, historically famous for its shoes and leather industry. Today, it is an important market centre in the Northamptonshire and North Buckinghamshire areas. It is home to Northampton University and Northampton College.
Many leading global brands like Carlsberg and Dr. Martens are located in Northampton. The town has one of the largest and oldest market squares in the country. Over the years, this area has shown a steady and strong economic growth, making it the right place to put your commercial driving career on the fast track.
Register now to start searching for your dream job!