Announcing our July Driver of the Month...
Our way of saying Thank You to our drivers for going Beyond the Extra Mile!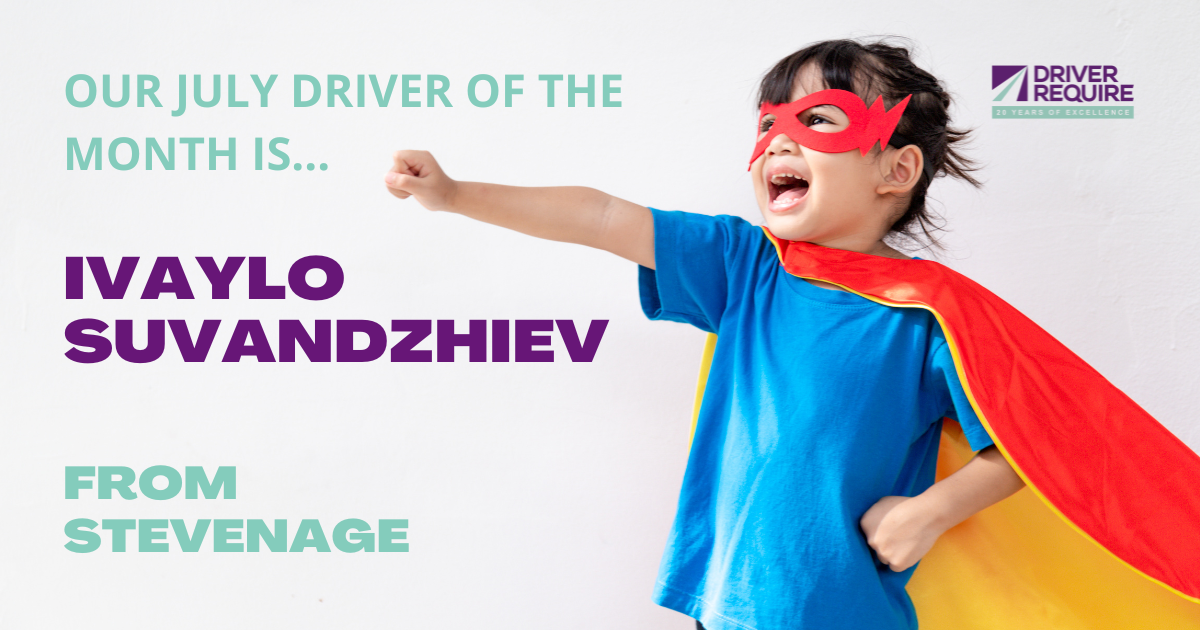 As a big "THANK YOU" for being a Driver Require Superhero and going Beyond the Extra Mile, we will be sending Ivaylo a £25 Amazon gift card.
Ivaylo is a Class 1 driver based in Bedford, he is really flexible also driving Class 2 vehicles. Ivo has worked for various clients since joining Driver Require, always helping out whether it be starting earlier or moving the shifts to later times.
Ivo will work with multiple clients and drive Class 2 vehicles where necessary. He is always polite towards clients and goes above and beyond to help out where he can.
Thank you Ivalyo, for all of your hard work and Going the Extra Mile to get the job done, from all of the team at Driver Require.
Wednesday 6th July 2022
Contact
Find Your Branch
Free Text DRIVER to 80800