Announcing our May Driver of the Month...
Our way of saying Thank You to our drivers for going Beyond the Extra Mile!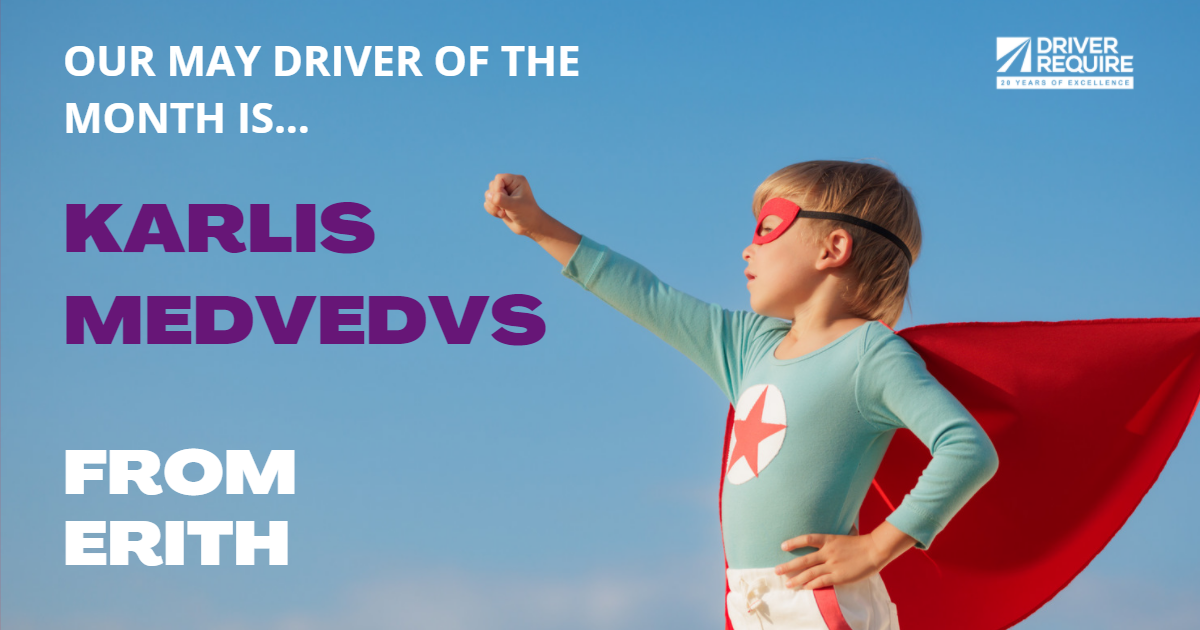 As a big "THANK YOU" for being a Driver Require Superhero and going Beyond the Extra Mile, we will be sending Karlis a £25 Amazon gift card.
Karlis is a HGV2 driver, working for Booker in Erith but helps out other clients when required. His longevity and also his willingness to always go the extra mile to help is admirable. Karlis will support with work at short notice and has covered weekend shifts previously.
"Karlis does around 8-10 drops per day to shops. It's kerbside deliveries with cadges and is very physical, yet he goes in daily, with varying shift start times and never complains. He simply gets on with the job, the reports we get back from Booker are very positive and they love his attitude and flexibility." Stuart Moss, Branch Manager, Dartford
Thank you Karlis, for all of your hard work and Going the Extra Mile to get the job done, from all of the team at Driver Require.
Wednesday 11th May 2022
Contact
Find Your Branch
Free Text DRIVER to 80800