Are you Aware of What to do in a RTC?
Update your knowledge so you're aware of what to do if you're involved in a RTC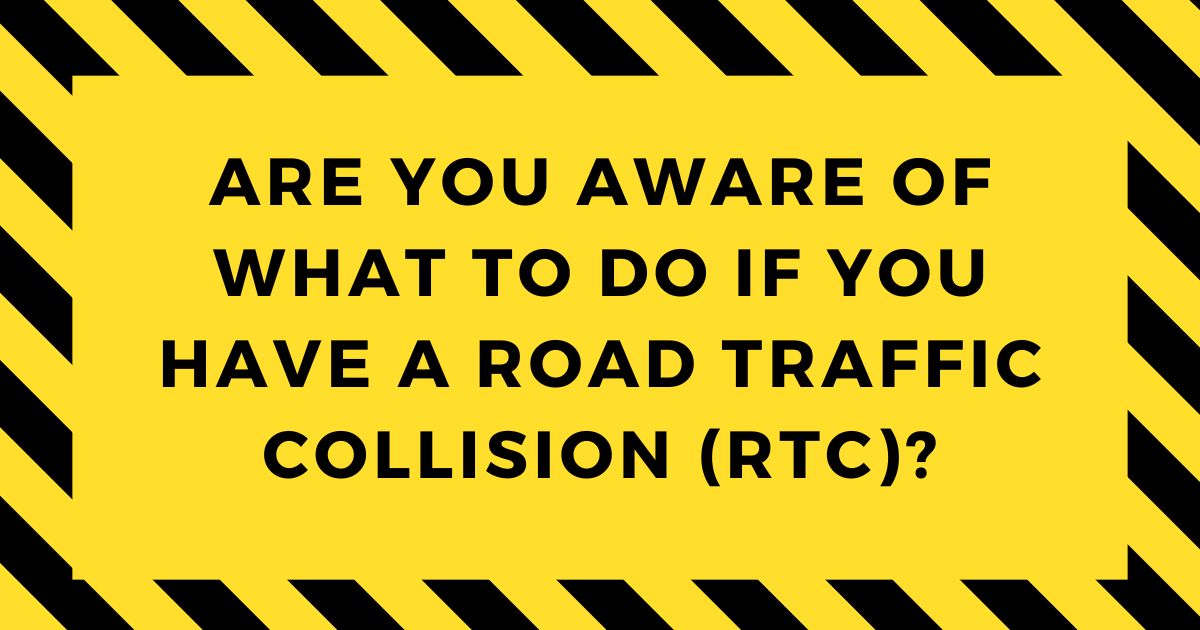 Did you know that a police-attended Road Traffic Collision (RTC) is the only situation in which the Police can arrest you but do not need to issue you with a caution and anything you say can be "given in evidence" in court, i.e. it can be used to convict you of a criminal offence and could result in a prison sentence?

If any other party in the RTC is injured, even with only minor injuries, it is possible you could be charged with causing "Serious Injury by Careless Driving". A "Serious Injury" includes a fractured or broken bone or a cut that pierces through the skin, so it doesn't take a lot to meet the criteria. If you are convicted, the sentence can be up to 2 years in prison!

If you are involved in an RTC the only information you are legally obliged to tell the Police are your name and the registration number of your vehicle. Refusing to say anything else is not regarded as obstruction of justice.

As soon as possible, and before the Police take away your mobile phone, call your contact at Driver Require to make them aware of your circumstances. They can advise you what to do, they will also contact your next of kin and arrange with the customer to provide legal support as appropriate.
Tuesday 8th August 2023
Contact
Find Your Branch
Free Text DRIVER to 80800