Congratulations to our June Driver of the Month!
Our Northampton driver goes beyond the extra mile for Driver Require this June...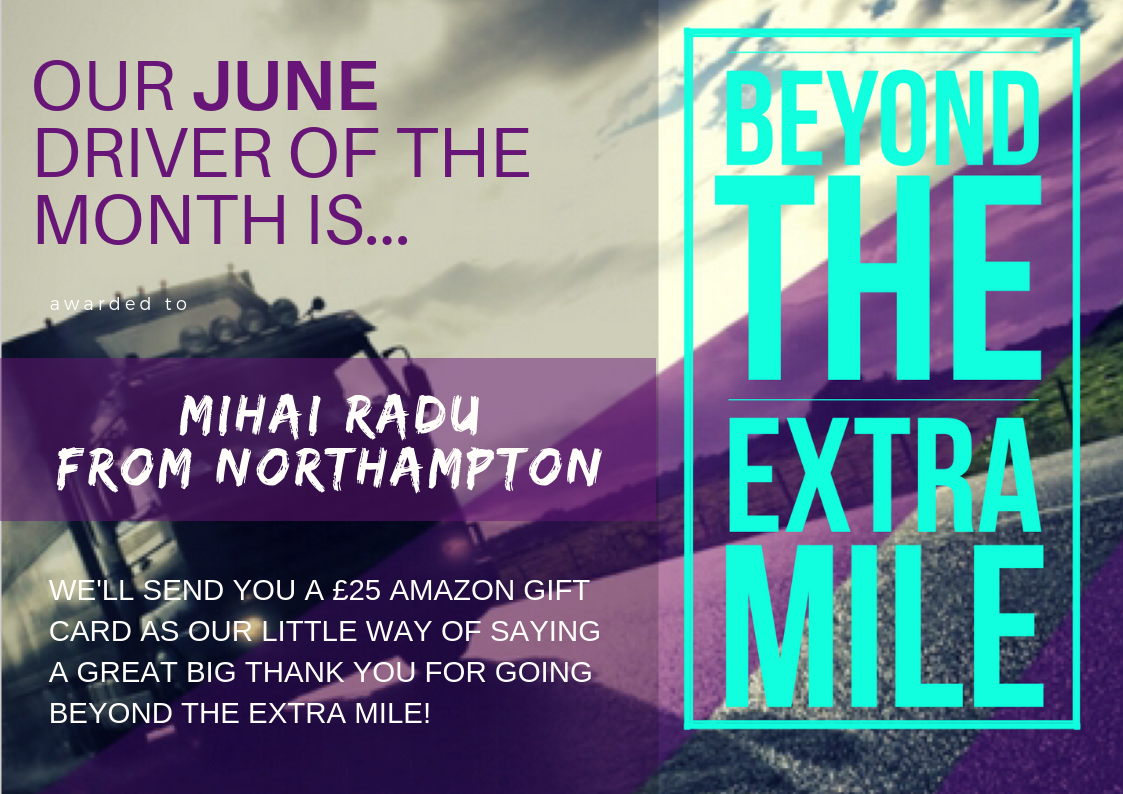 We have chosen Mihai from our Northampton branch as our June Driver of the Month because he works without complaint at any of our contracts we send him to. He safely and reliably drives different category vehicles, from Class 1 and Class 2 to 7.5t lorries at a number of locations across the region, from Gamlingay and Rushden to Crick and Northampton.
He will work any shift time we ask, nights or days. He is valued by many of our clients, including Loop, UK Mail and Suretrans, and when his bookings change, sometimes up to three times during the day, he never complains he just gets on with the job, going beyond the extra mile.
Thank you Mihai, from us all at Driver Require !
Friday 28th June 2019
Contact
Find Your Branch
Free Text DRIVER to 80800