Driver recruitment and skills shortage debated at Road Transport Expo
CEO Kieran Smith quoted in Motor Transport article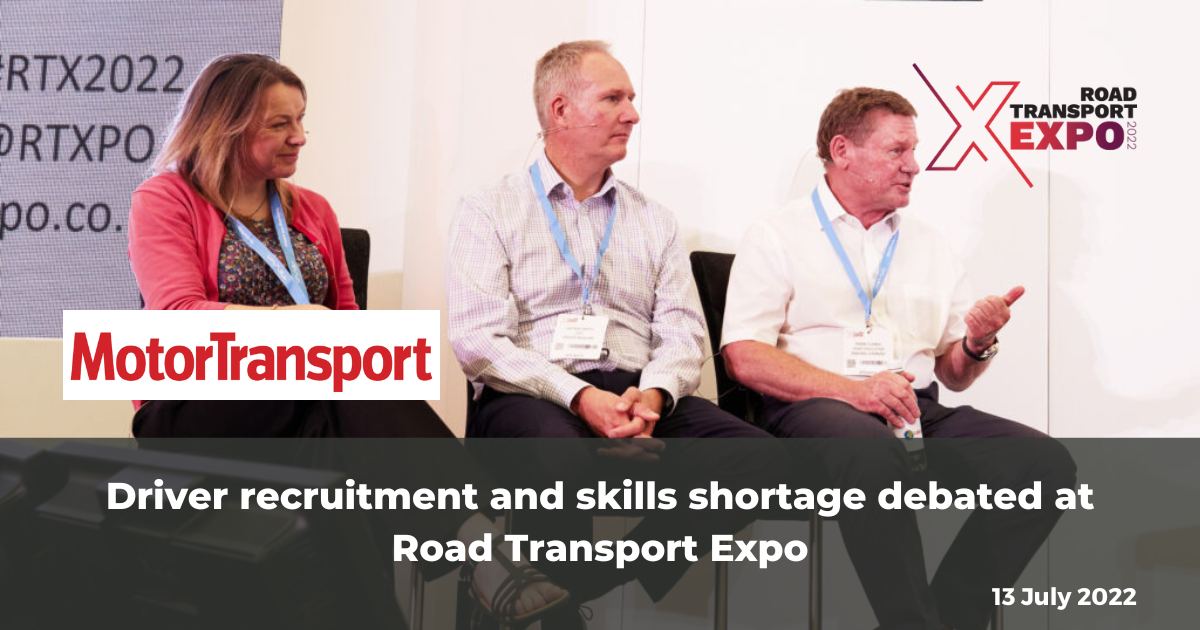 Driver Require CEO, Kieran Smith was quoted in Motor Transport after attending the recent Road Transport Expo event. Addressing the challenges surrounding driver recruitment and skills shortage, the event prompted debates on the current state of affairs within the industry.
'Shorter working hours and a better quality of life have become pipe-dreams for all-too-many truck drivers, reckons Kieran Smith, chief executive officer at driver agency Driver Require, who also leads a topical 'think tank' and research series on the driver shortage.
"Freight levels have reached 110% of where they were pre-pandemic, but the industry only has 90% of the driver pool it had previously," he said.
"Drivers are taking on 20% more work as a consequence and have become sweated assets. not that they necessarily have trucks to drive." Smith pointed out.
"Long waits for the delivery of new vehicles, the number of older trucks that remain in service as a consequence, and a shortage of the spare parts needed to keep them running means that VOR (Vehicle Off Road) rates are hitting 10% to 15%", he claimed.
Building up the driver pool again means increasing training and testing capacity, and attracting back drivers who have left the industry. "There are 235,000 truck licence holders under the age of 45 who are no longer driving for a living," he observed.'
To read the full Motor Transport article, click here.
Monday 18th July 2022
Contact
Find Your Branch
Free Text DRIVER to 80800