Driving Ahead: Supporting New Pass Drivers on Their Journey to Experience
Learn more about gaining experience as a new pass driver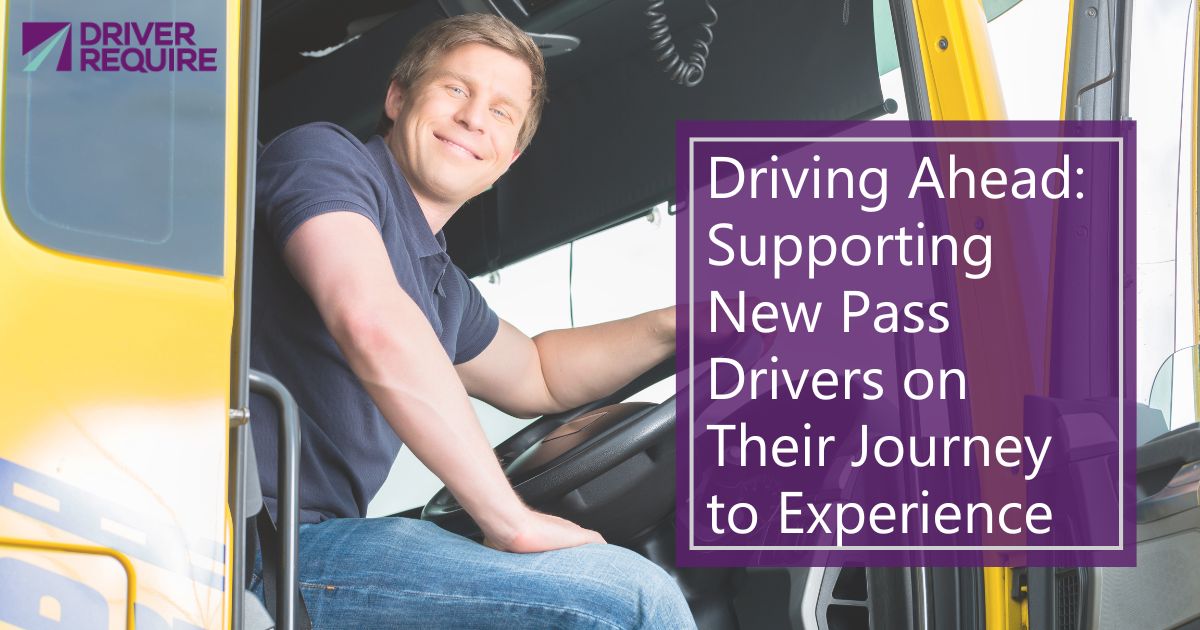 At Driver Require, we're well aware of the frustration that many new pass drivers face when it comes to gaining that all-important experience. It's a classic catch-22 situation: you need experience to get opportunities, but you need opportunities to gain some experience. We hear you, and we understand the challenges you're going through. Let's shed some light on this matter and explore possible ways to navigate this dilemma.
Client Requirements:
As a leading recruitment agency in the haulage industry, we work closely with a diverse range of clients, each having specific requirements for the drivers they hire. Many of these clients stipulate a minimum of 2 years' experience. These requirements are not set by us but are established by our clients. However, there might be a workaround. Some companies are open to hiring drivers with extensive experience in a 'lower category' vehicle. For instance, a C+E driver with 18 months on their license, but who has 10 years of Cat C experience, could work for a haulier doing Cat C for 6 months before transferring to C+E on their 2nd anniversary.
Slowly Changing Landscape:
The good news is that the haulage community is gradually becoming more open to hiring new pass drivers. While the majority still prefer experienced drivers, we have a select number of customers who are willing to consider new passes for their teams. Usually, these opportunities arise when experienced drivers are not readily available, such as during peak periods like late summer and pre-Christmas.
Your Journey Matters:
We understand that your journey as a new pass driver might be challenging, but your dedication and determination matter to us. We're here to support you every step of the way and help you navigate your path in this industry. Together, we'll work towards creating more opportunities for new pass drivers. Your journey matters, and we believe in your potential.
If you have any questions or need guidance, please do not hesitate to reach out to our dedicated team. We're here to assist you and help you kick-start your career in the haulage industry. Stay determined, keep learning, and remember, every experienced driver was once a new pass.
Wednesday 4th October 2023
Contact
Find Your Branch
Free Text DRIVER to 80800