Hauliers remain cool in face of mounting wave of Omicron infections
Kieran Smith, CEO quoted in Motor Transport article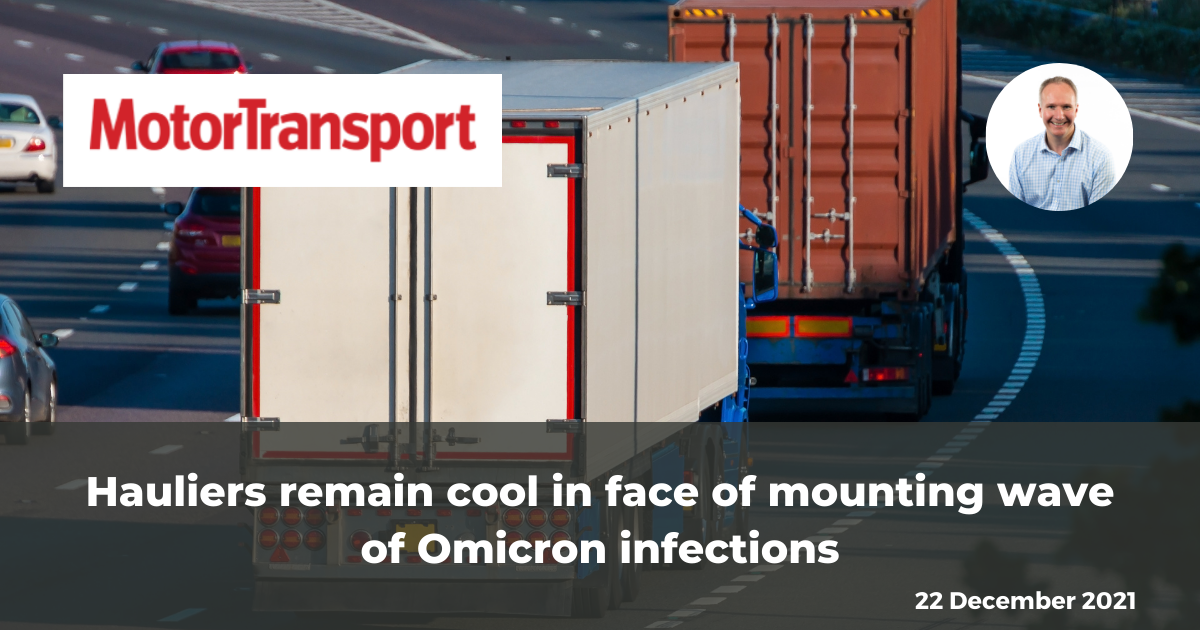 Driver Require's CEO, Kieran Smith, was quoted by Motor Transport and featured in an article "Hauliers remain cool in face of mounting wave of Omicron infections"
The article discusses the the new Omicron variant and its potential impact on the haulage industry over the coming months.
Kieran Smith, chief executive of driver agency Driver Require said that, so far, his agency has not suffered from absences brought on by the Omicron surge. However, he warned: "Not at the moment – but it will be an issue. We are at the early stage of the Omicron wave which is predicted to peak towards the middle of January through to the middle of February, so we are four weeks away from that. But our drivers will be in the firing line, no question.
To read the full article by Carol Millett
Wednesday 22nd December 2021
Contact
Find Your Branch
Free Text DRIVER to 80800