Chairman of the Logistics UK Driver Agency Governance Group
is Kieran Smith, CEO Driver Require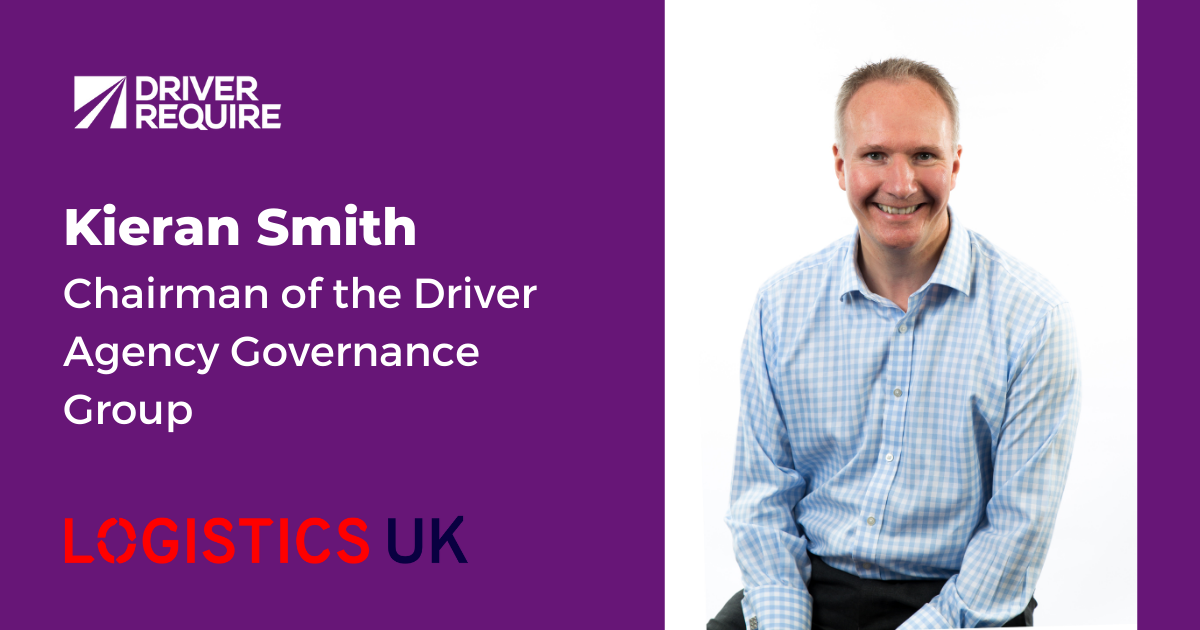 We are proud to announce that our CEO, Kieran Smith has been appointed as the new Chairman of the Logistics UK Driver Agency Governance Group, replacing David Farrer of Proman.
Kieran says "I am honoured and privileged to take on the role of Chairman of the Driver Agency Governance Group and intend to continue to raise standards and promote best practice across the sector. At a time when there is huge pressure on the provision of commercial drivers, I will do all I can to ensure continuity and integrity throughout the driver agency sector."
What is Driver Agency Excellence?
Driver Agency Excellence is a voluntary initiative which has been developed alongside operators and driver agencies. It aims to recognise, encourage and promote best practice within the sector. Driver Agency Excellence is managed by Logistics UK and steered by a Governance Group, made up of specialist driver agencies.
To support agencies, Logistics UK has developed a standardised knowledge-check assessment for drivers and a course for agency staff, to ensure that the office team putting drivers on assignment are also kept up to date with transport legislation.
The vital and temporary requirement for an agency driver means compliance risk can be introduced into a transport operation. The Driver Agency Excellence scheme is a way for operators to mitigate the risk within their supply chain.
At Driver Require, we place excellence and compliance at the forefront of everything that we do. We take our responsibilities very seriously, which is why our company has achieved the unique status of being the only UK driver recruitment agency with three gold-standard certifications; we have been assured by the FCSA as an accredited Supply Chain Partner (payroll and tax compliance), we hold a Logistics UK Driver Agency Excellence accreditation (haulage sector compliance) and have passed the REC Audit (recruitment compliance). We strive for excellence, going beyond the extra mile, in all aspects of our business and believe that professional certifications help us to better meet the needs of our clients, drivers and staff.
Check out Our Credentials here
Find out more about the Logistics UK Driver Agency Excellence Scheme here
Wednesday 18th August 2021
Contact
Find Your Branch
Free Text DRIVER to 80800