LGV Driver Shortage will remain unresolved and may even worsen
Read our latest report mentioned in UK Haulier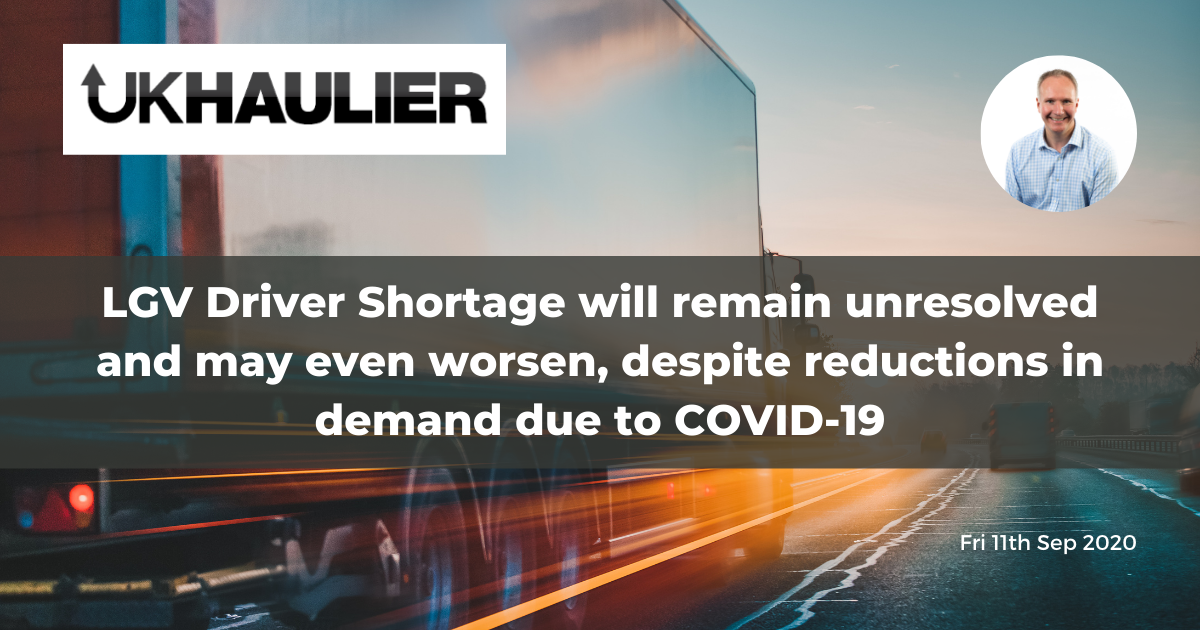 In the latest Driver Require Ltd report titled "The Impact of COVID-19 – A Roadmap for Recovery in the UK Haulage Sector", released in early July, Driver Require CEO, Kieran Smith, made the bold statement that there will no longer be an LGV driver shortage in the UK; at least not until we are fully out of the post-COVID-19 recession. A new bulletin sees Smith explain why we now believe the LGV driver shortage will remain unresolved and could potentially worsen, at least in the short term.
river Require's report concluded that the predicted drop in GDP due to the impact of COVID-19 could cause a 10% reduction in LGV driver employment numbers (approximately 30,000 drivers) for the next couple of years. This would, in theory, help offset the perceived pre-COVID-19 shortage of over 50,000 LGV drivers, but other factors are at play with the potential to reduce the available LGV driver pool beyond the drop in demand. It's also possible that the timing of these factors could combine to exaggerate conditions.
In a previous white-paper that detailed the Driver Shortage, Driver Require established that the UK needs to maintain a flow of 40,000 new entrants (new LGV passes) to keep the driving pool at its current level. But Lockdown has seen the flow of new passes dry up, and it appears that DVSA testing facilities will not operate above 60% capacity until a vaccine is deployed (currently forecast for the end of Q1, 2021).
Read the full article in UK Haulier here
Monday 14th September 2020
Contact
Find Your Branch
Free Text DRIVER to 80800