Meet The Team
Katy Tyler, Marketing Manager, Head Office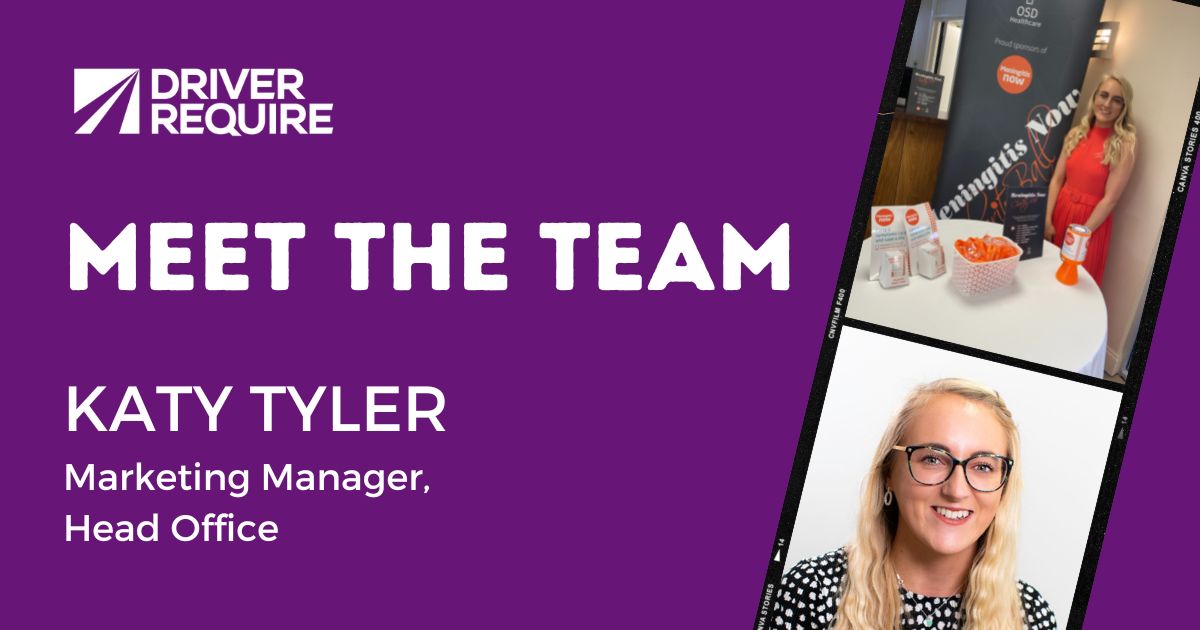 Delighted to welcome the newest member of the Driver Require team
How long have you been with Driver Require? This is my third week!
Have you always been in recruitment? If not, what did you do before? No, I come from a Private Healthcare background.
Now for some of your favourites…
Favourite band/singer? Kings of Leon and HAIM
Favourite 'binge watch' series on TV/Netflix/Amazon etc? Queen of the South
Favourite quote from a film? "Oh yes, the past can hurt. But you can either run from it or learn from it." - The Lion King
And last but not least…
What three words best describe you? Resilient, loyal and organised
Proudest moment of your life to date? Raising over £15,000 for Meningitis Now, a charity very close to my heart.
Tuesday 6th September 2022
Contact
Find Your Branch
Free Text DRIVER to 80800