Meet the Team
Dan Wilks, Branch Manager in Tamworth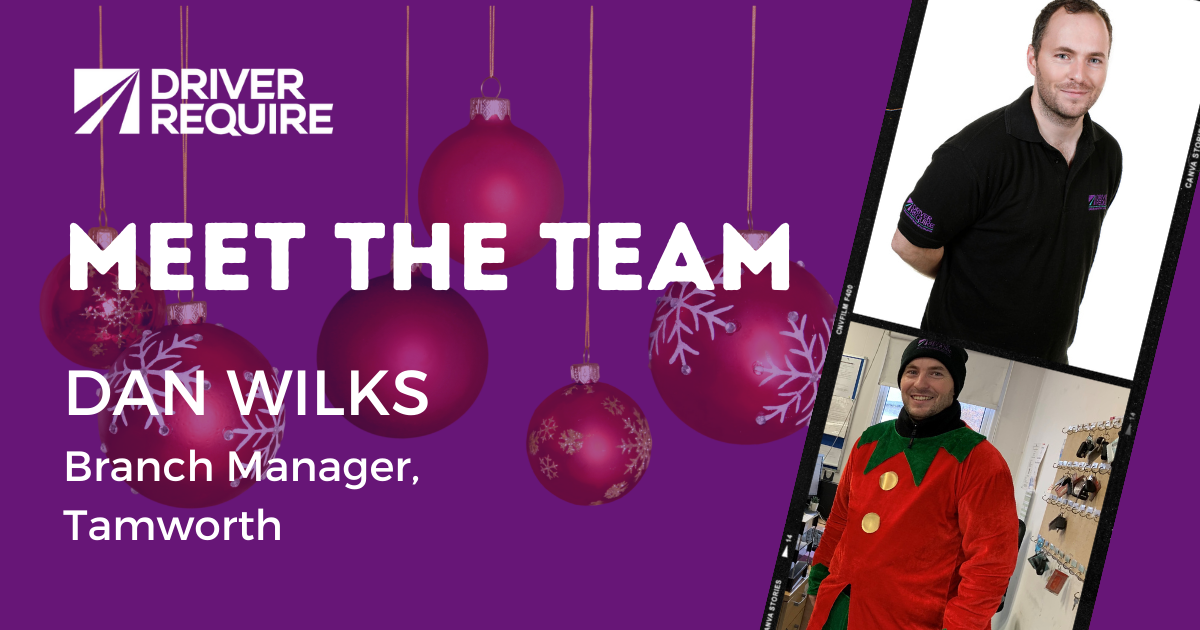 How long have you been with Driver Require? 4 years and 2 months

Have you always been in recruitment? If not, what did you do before?

No, been in recruitment for 7 years now but before spent a lot of time in the hospitality business, working at snowdome, hotels and even managing a nightclub at one point.


Now for some of your favourites…

Favourite part of Xmas dinner? Pigs in blankets

Favourite Christmas song? Band Aid - Do they know its Christmas

Favourite thing about Christmas? Family


Favourite band/singer? The Killers

Favourite 'binge watch' series on TV/Netflix/Amazon etc? Friends, or any decent Netflix series I will give it a go.

Favourite quote from a film? No idea to be honest, I watch way too many films.


And last but not least…

What three words best describe you? Driven, Motivated, Ambitious

Proudest moments of your life to date? I can't pick one, has to be birth of both my children (Isabelle and Ruben - yes, he is named after Ruben Neves from Wolves!!!).
Wednesday 8th December 2021
Contact
Find Your Branch
Free Text DRIVER to 80800