Meet the Team
Daniella Laviola, Finance Manager at Head Office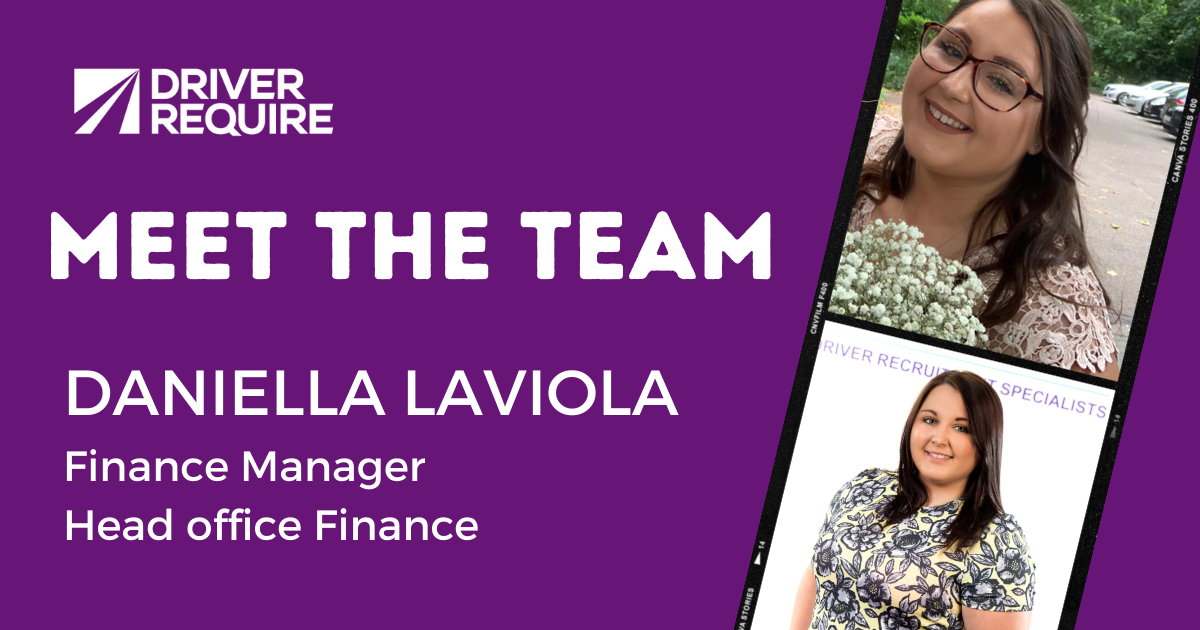 How long have you been with Driver Require?
5 and a half years
Have you always been in recruitment? If not, what did you do before?
No, never been in recruitment before Driver Require. I ran a post office in my local village.
Now for some of your favourites…Favourite band/singer
?
I have many… I love music. My Favourite singer would have to be Adele.
Favourite 'binge watch' series on TV/Netflix/Amazon etc?
Desperate Housewives

Favourite quote from a film?
"Today's special moments are tomorrow's memories" Genie Aladdin.
And last but not least…

What three words best describe you?
Talkative, Fun, Thoughtful.
Proudest moments of your life to date?
I'm so proud of buying my first home at 24 and renovating it all.
Thursday 4th November 2021
Contact
Find Your Branch
Free Text DRIVER to 80800