Meet the Team
Jade Cousins, Consultant & Resourcer, Stevenage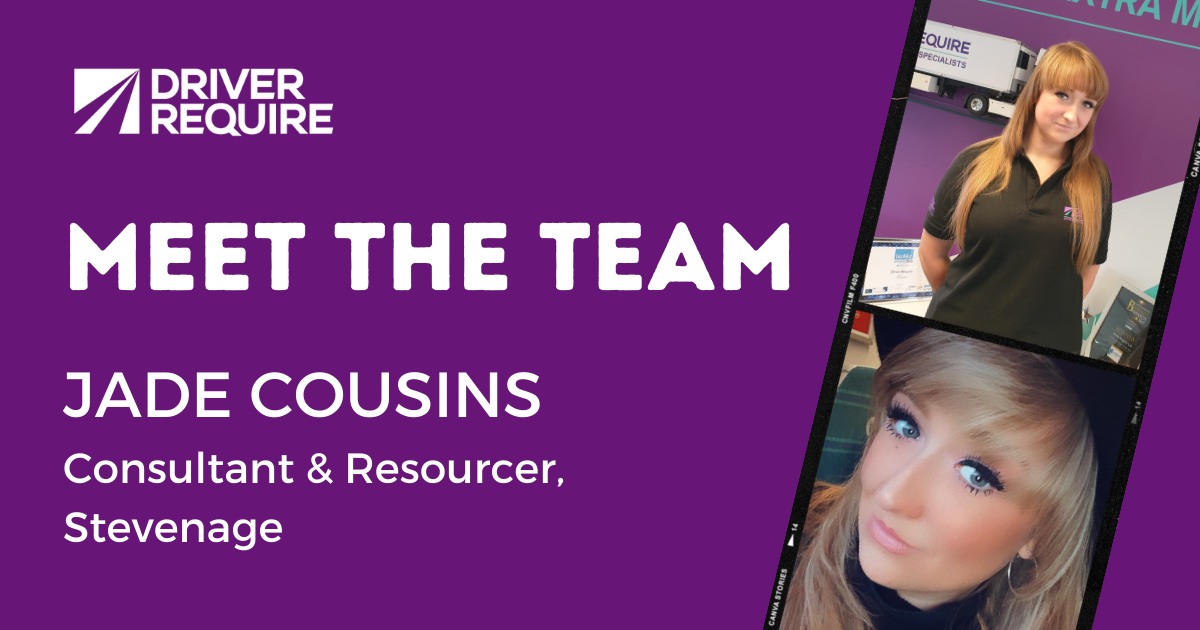 How long have you been with Driver Require? 5 Months

Have you always been in recruitment? If not, what did you do before?
No, before here I worked in Retail for 12 years. I progressed through various roles within Wilko and was an Assistant manager of Bishop Stortford for my last three years there.

Now for some of your favourites…

Favourite band/singer? Really varied.. Anything from Ed Sheeran to Bon Jovi.. Oooh and you can't beat a bit of Spice girls ????

Favourite 'binge watch' series on TV/Netflix/Amazon etc? Friends all day long!

Favourite quote from a film? Nobody puts baby in a corner

And last but not least…

What three words best describe you? Bubbly, Friendly, Loyal

Proudest moment of your life to date? Becoming a mum to my beautiful Archie!
Tuesday 8th March 2022
Contact
Find Your Branch
Free Text DRIVER to 80800