Meet the Team
Matt Neville, Accounts Manager, Stevenage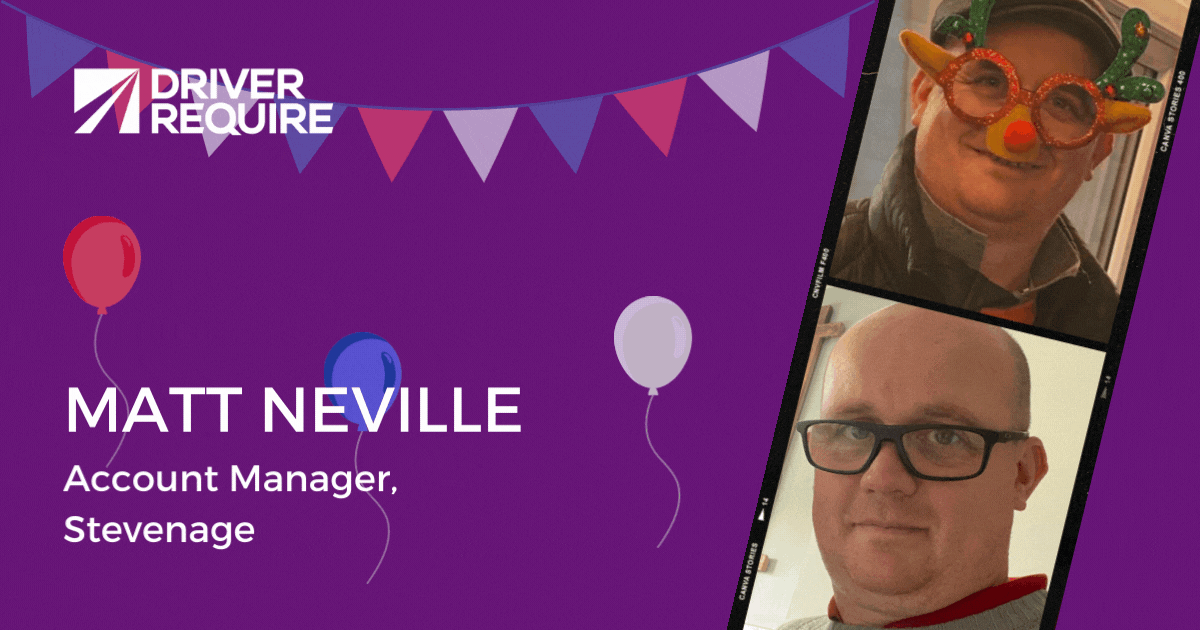 How long have you been with Driver Require? 6 years
Have you always been in recruitment? If not, what did you do before? I've always worked in logistics starting at NFT in the transport department, then moved over to Sainsburys at Waltham point to where I was there in the transport department for 10 years before leaving and trying my hand at recruitment and he rest is history...
Now for some of your favourites…
Favourite band/singer? Script, The Weekend, Michael Jackson
Favourite 'binge watch' series on TV/Netflix/Amazon etc? Power, Queen of the south, Cobra Kai, Son`s of Anarchy, Breaking Bad
Favourite quote from a film? "Wax on, Wax off"
And last but not least…
What three words best describe you? Funny, Loyal, Driven
Proudest moment of your life to date? Becoming a father to my son
Wednesday 8th June 2022
Contact
Find Your Branch
Free Text DRIVER to 80800