The November edition of The Extra Mile is out now
Our latest update for our drivers with the latest news and views from the world of LGV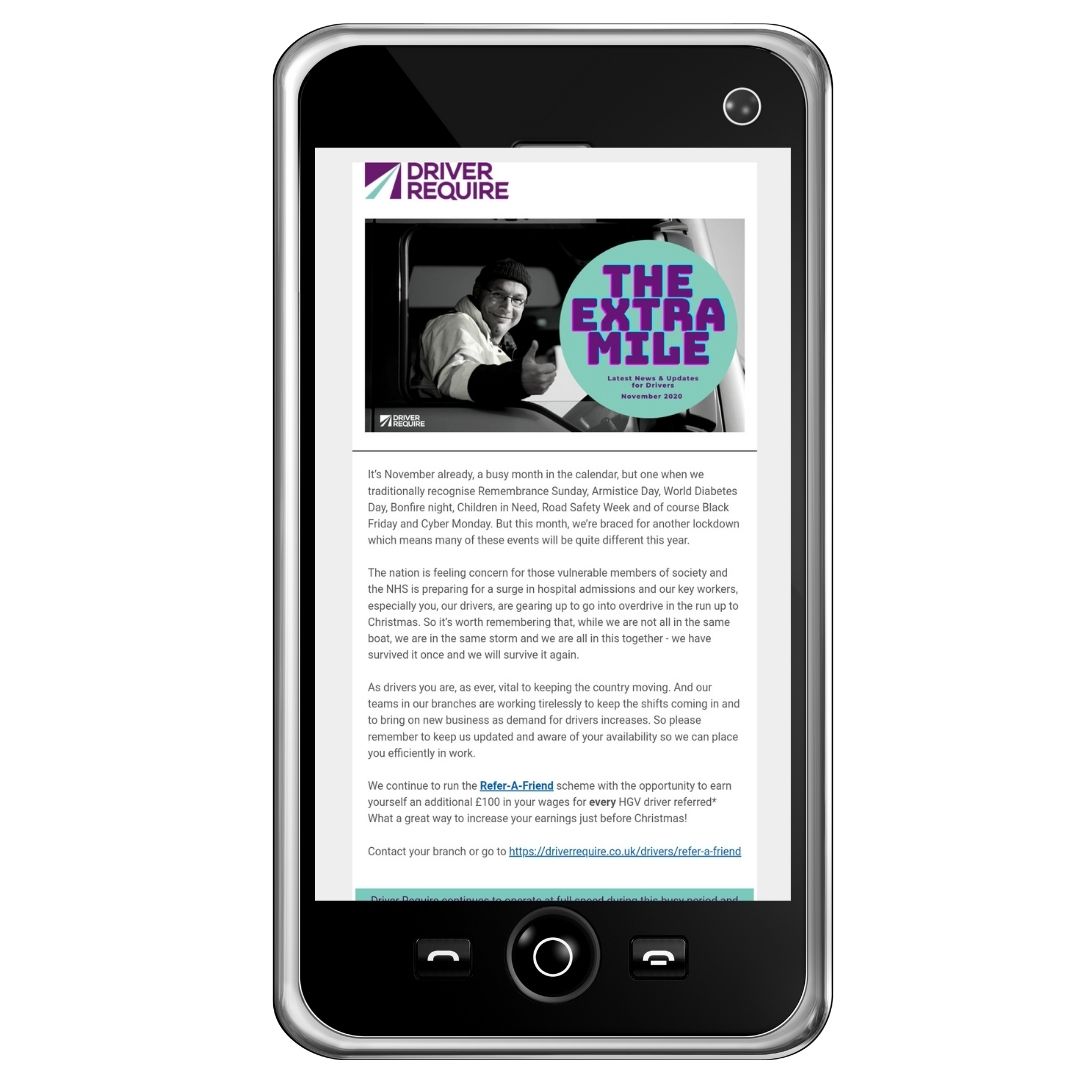 The latest edition of The Extra Mile is out now, with the news and views from the world of LGV going out to all our drivers.
Inside this month's packed issue -
⭐️ We're hiring! HGV drivers wanted
⭐️ Our October Driver of the Month is…
⭐️ Black Friday and Cyber Monday are on their way
⭐️ Giving thanks to our drivers
⭐️ Poppy Appeal
⭐️ Check out our latest Hot Jobs
⭐️ Here come the Clarets
⭐️ Second Lockdown will take a toll on mental health
⭐️ How to help: Food Bank donations
and much more!
Download our latest edition of The Extra Mile today!
Friday 6th November 2020
Contact
Find Your Branch
Free Text DRIVER to 80800