Our 2023 Edition #11 Driver of the Month
Our way of saying Thank You to our drivers for going Beyond the Extra Mile!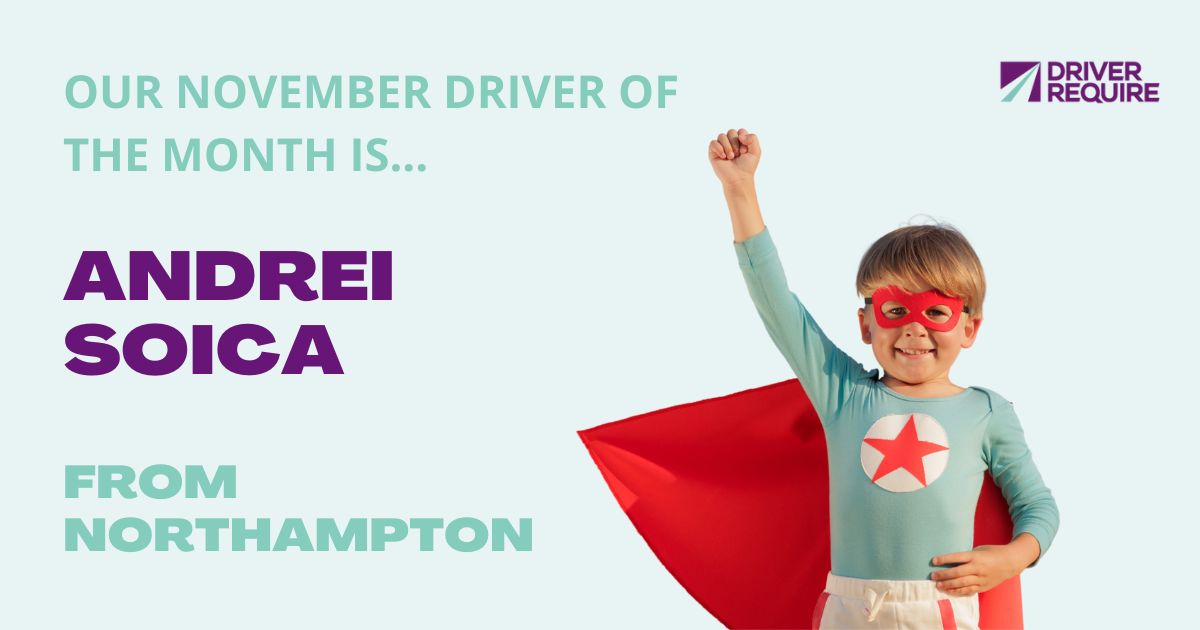 Our Driver of the Month for November is Andrei Soica from the Northampton branch. The branch expressed their gratitude to Andrei for his dedication and support and said he consistently covers jobs even at last minute without hesitation. He has covered shifts from Bicester to Wellingborough, Oxford and Milton Keynes and has never once let the branch down.

As a big "THANK YOU" for being a Driver Require Superhero we will be sending Andrei a £25 Amazon gift card. Thank you for all your hard work Andrei and for Going the Extra Mile, we are delighted to have you part of the Driver Require Team.
Tuesday 7th November 2023
Contact
Find Your Branch
Free Text DRIVER to 80800