Our 2023 Edition #6 Driver of the Month...
Our way of saying Thank You to our drivers for going Beyond the Extra Mile!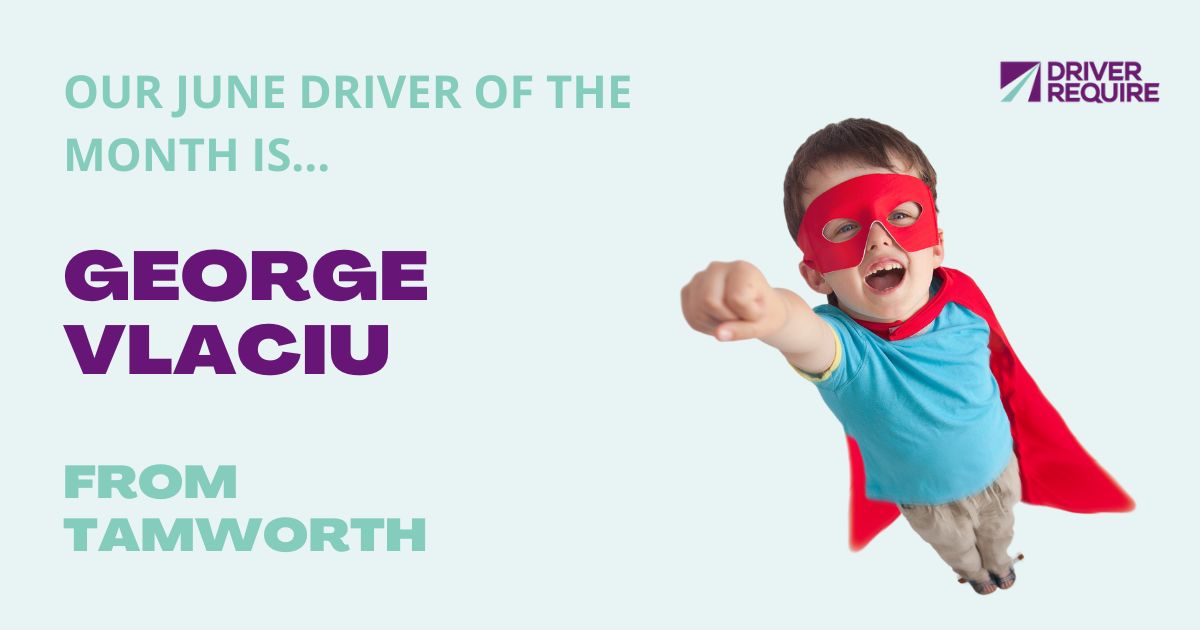 Our Driver of the Month for June is George Vlaciu from our Tamworth branch. The team felt collectively that George was long overdue this accolade!

Despite working for 1 client George has been extremely flexible not just in terms of shift times but the actual nature of the shifts he has undertaken. As our client subcontracts for a number of clients themselves, the nature of their work is quite varied and out of a dozen or so regular drivers there are only perhaps one or two that are prepared to carry out the whole spectrum of work provided to us.

Recently with the changes in economic environment and increased competition most shifts are being added on a daily basis and in some cases very short notice. If we didn't have drivers like George the successful completion of these shifts would be extremely difficult. George is polite, and has accepted even the most challenging of shifts/shift combinations without issue.

As a perfect example our client has a regular contract which involves Tramping, for which we have a specific driver reserved. This driver had to go home to Romania at short notice due to a family issue – George immediately stepped to assist. This was 4 weeks ago and our tramping driver has unfortunately had to extend his stay. Following a brief conversation George has once again gone out of his way, allowing us to fulfil our commitments to the client.

As a big "THANK YOU" for being a Driver Require Superhero we will be sending George a £25 Amazon gift card. Thank you for all your hard work George and for Going the Extra Mile, we are delighted to have you part of the Driver Require Team.
Tuesday 6th June 2023
Contact
Find Your Branch
Free Text DRIVER to 80800