Our 2023 Edition #7 Driver of the Month...
Our way of saying Thank You to our drivers for going Beyond the Extra Mile!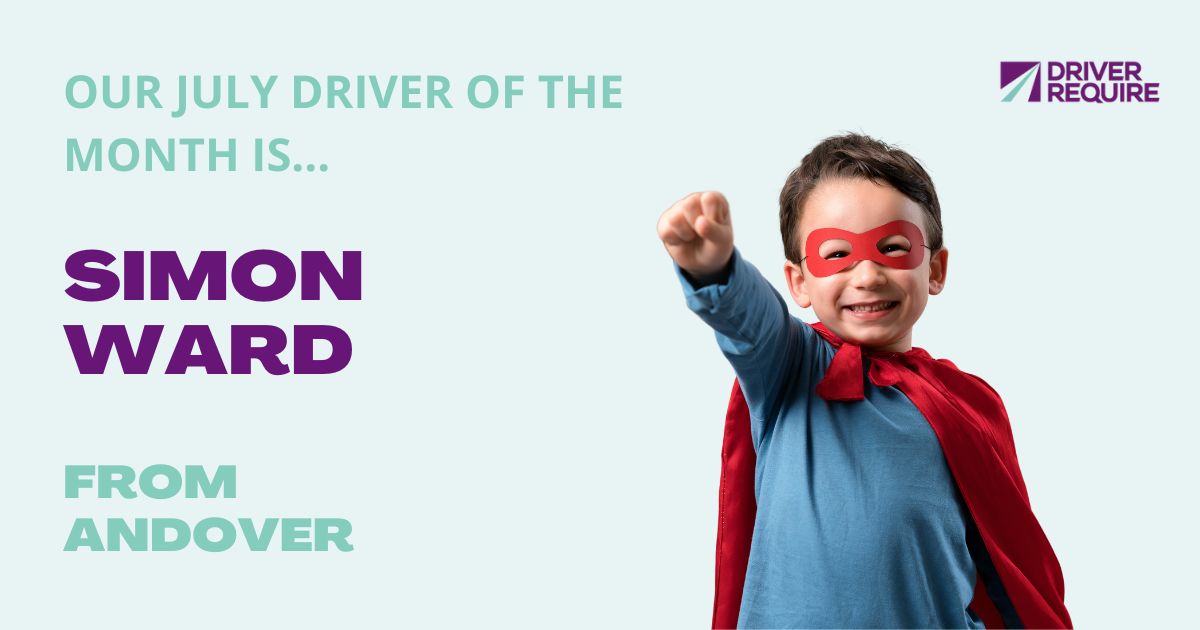 Our Driver of the Month for July is Simon Ward from our Andover branch. Branch Manager, Stuart, nominated Simon as he is a self-managing, reliable and hard working driver.

Simon is a Class 1 driver who works 5/6 days per week with one of our clients, the client manages his hours and shift start times but he's communicative daily with the branch to let them know when he's working, which is much appreciated!

As a big "THANK YOU" for being a Driver Require Superhero we will be sending Simon a £25 Amazon gift card. Thank you for all your hard work Simon and for Going the Extra Mile, we are delighted to have you part of the Driver Require Team.
Tuesday 4th July 2023
Contact
Find Your Branch
Free Text DRIVER to 80800