Our 2023 Edition #8 Driver of the Month...
Our way of saying Thank You to our drivers for going Beyond the Extra Mile!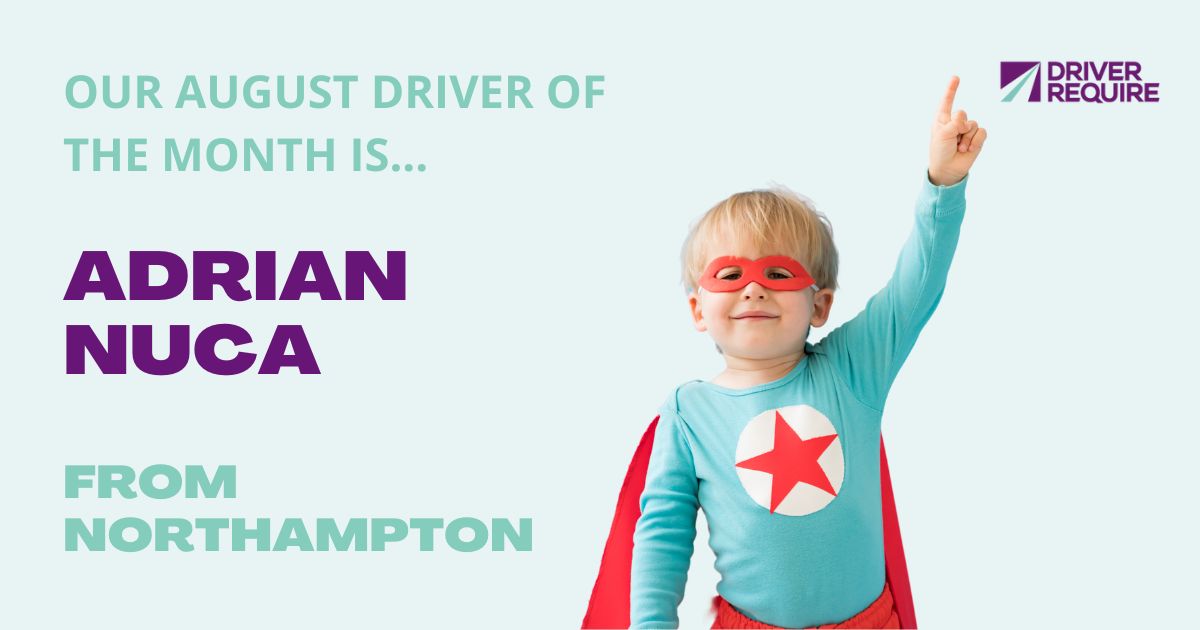 Our Driver of the Month for August is Adrian Nuca, from our Northampton branch. Adrian works between a client in Lutterworth and another in Milton Keynes as a Class 1 driver. The branch expressed that they could not ask for a more reliable and flexible driver - Adrian communicates incredibly well with the branch and is always willing to help out where needed.

As a big "THANK YOU" for being a Driver Require Superhero we will be sending Adrian a £25 Amazon gift card. Thank you for all your hard work Adrian and for Going the Extra Mile, we are delighted to have you part of the Driver Require Team.
Tuesday 8th August 2023
Contact
Find Your Branch
Free Text DRIVER to 80800