Our 2023 Edition #9 Driver of the Month
Our way of saying Thank You to our drivers for going Beyond the Extra Mile!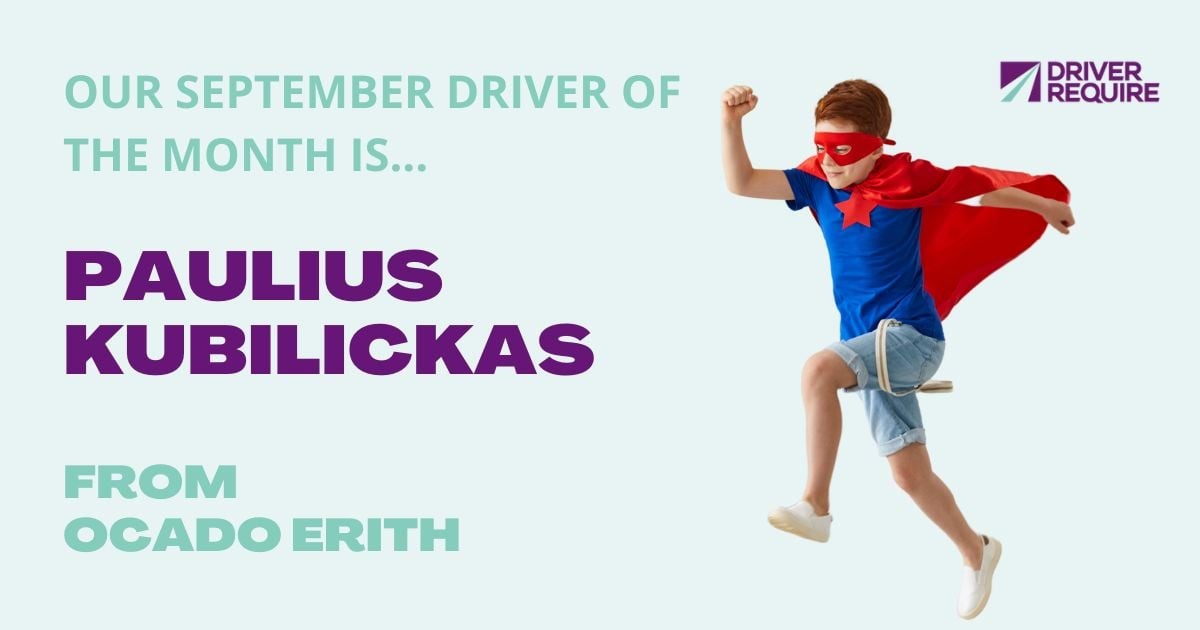 Our Driver of the Month for September is Paulius Kubilickas, a driver for Ocado Erith. The team at Ocado sent over an email complimenting Paulius, they shared:
"I just wanted to pass on a compliment regarding Paulius. He has a habit of being on site about 30 minutes early and the past two mornings I have had to start him early to assist with lateness, or no show. Monday morning it was a driver that forgot their wallet at home who he stepped in for, this morning it was for a no show that he took an earlier run to buy me time to resolve the issue. A big thank you for his good habit."
As a big "THANK YOU" for being a Driver Require Superhero we will be sending Paulius a £25 Amazon gift card. Thank you for all your hard work Paulius and for Going the Extra Mile, we are delighted to have you part of the Driver Require Team.
Wednesday 6th September 2023
Contact
Find Your Branch
Free Text DRIVER to 80800