Our February Driver of the Month is...
It's our way of saying Thank You for going Beyond the Extra Mile!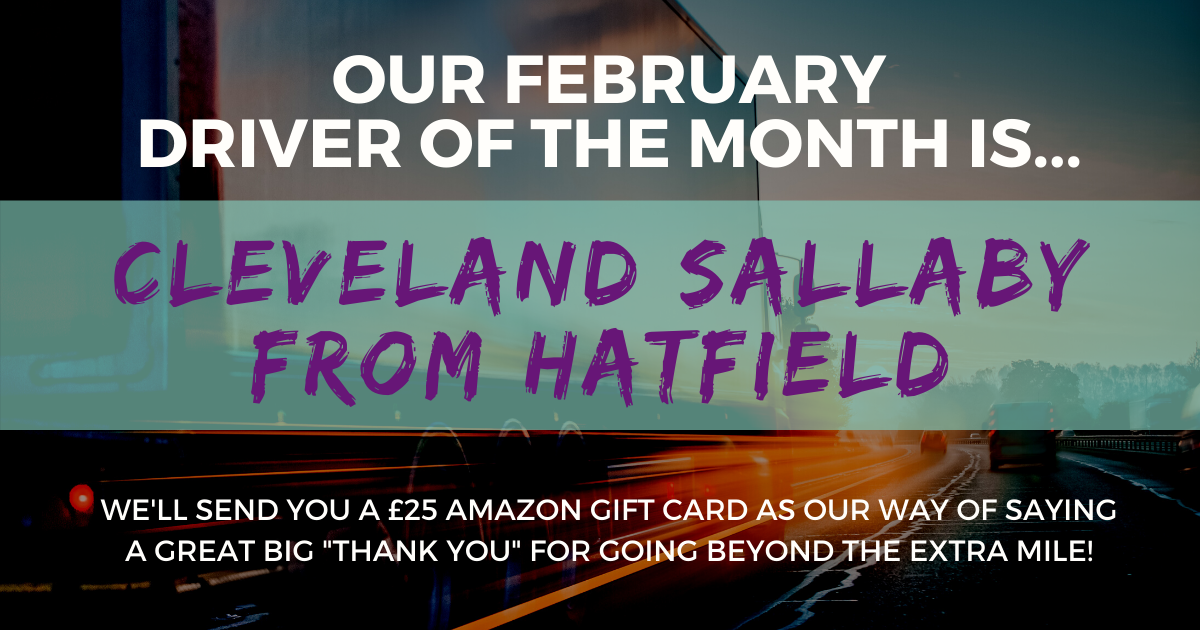 This month, we have nominated Cleveland Sallaby, who is an invaluable driver for Ocado Hatfield & Erith, as our February Driver of the Month.

Cleveland is polite, friendly and 100% flexible. He works for us as a Class 1 driver at Ocado in Hatfield however regularly drives down to Erith to support and cover shifts there. He also regularly changes his start times to accommodate the plan and is always happy to go in at short notice should we call him.
Thank you Cleveland for everything you do


Tuesday 9th March 2021
Contact
Find Your Branch
Free Text DRIVER to 80800