Our first 2021 Issue of THE EXTRA MILE is out now
The latest updates for our drivers with the latest news and views from the world of LGV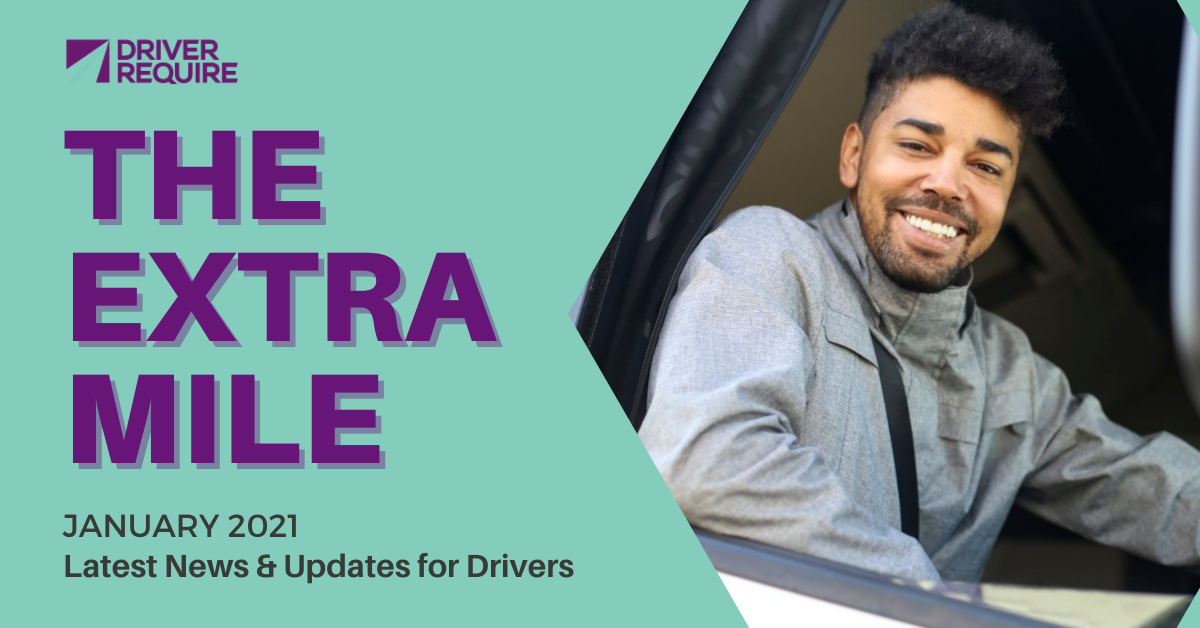 The latest edition of The Extra Mile is out now, with the news and views from the world of LGV going out to all our drivers.
Inside this month's packed issue -
⭐️ Welcome to 2021!
⭐️ Our December Driver of the Month is…
⭐️ You need to get ready for IR35: we guide you through the upcoming payroll changes
⭐️ 9 New Year's resolutions for drivers in 2021
⭐️ What it takes to be a great HGV driver
⭐️ Check out our latest Hot Jobs
⭐️ Driver Require's CEO Kieran Smith is featured in the latest issue of the Recruiter.
and much more!
Download our latest edition of The Extra Mile today!
Tuesday 12th January 2021
Contact
Find Your Branch
Free Text DRIVER to 80800