Our January Driver of the Month is...
It's our way of saying Thank You for going Beyond the Extra Mile!
Our branch in Stevenage has nominated Ashley Francis as our January Driver of the Month.
Ashley Francis is a 3.5t driver who has been with Driver Require since November 2019 working at DHL Express in Enfield.
He has never been late, always does as he is asked and sends in his timesheet every Friday evening without fail. As a result of his attitude towards work, he is now in the process of transferring over to DHL on a full time contract.
Thank you Ashley, from us all at Driver Require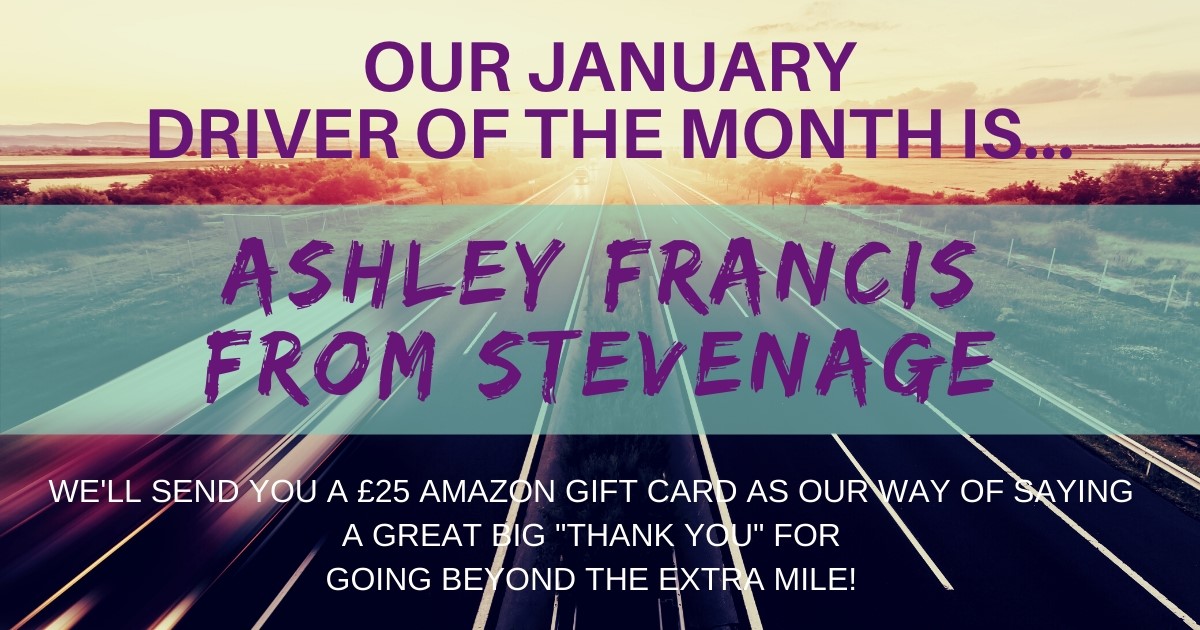 Thursday 30th January 2020
Contact
Find Your Branch
Free Text DRIVER to 80800