Our October Driver of the Month
It's our way of saying Thank You for going Beyond the Extra Mile!
We have chosen Lukasz Janik from Tamworth as our October Driver of the Month.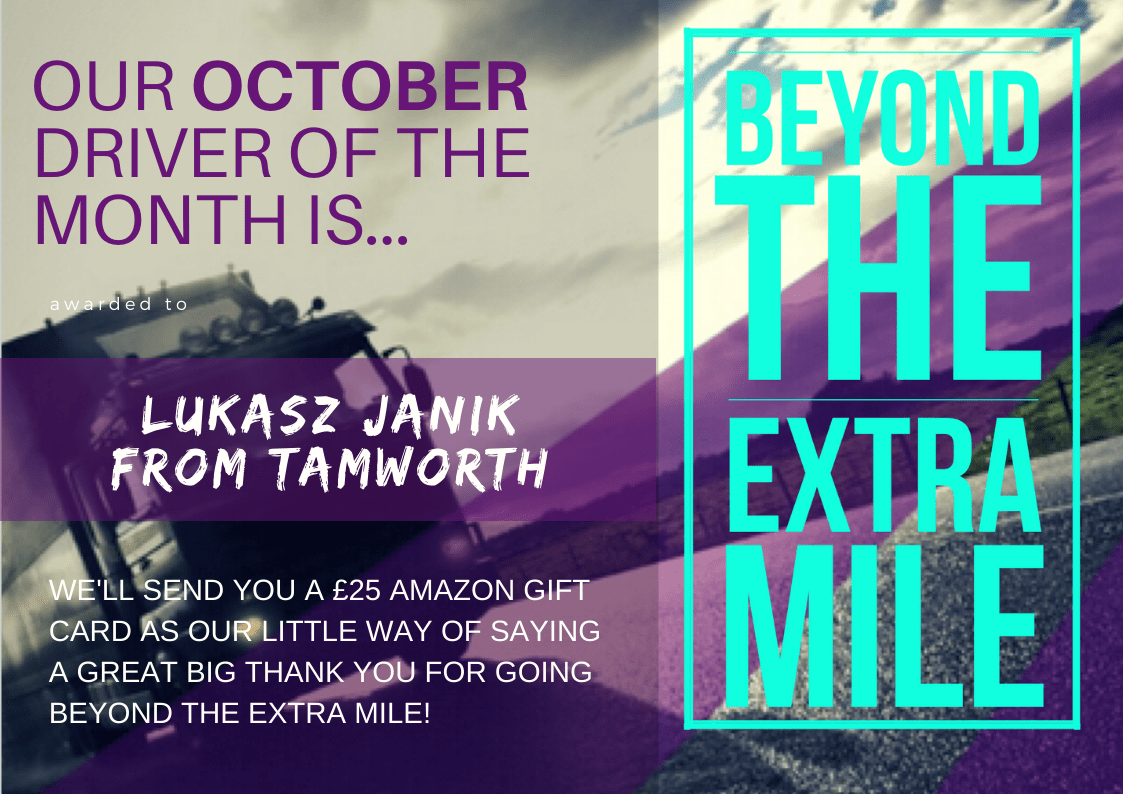 Lukasz is a fairly new pass Class 1 driver but has been working at Clipper as a core Class 2 driver continuously for over 12 months now. Clipper look upon him as a lead driver already and entrust him with risk assessments for their store deliveries as well as any special jobs that need doing.
Lukasz will always help out and a prime example was recently when Clipper's Glasgow driver cancelled an 23:00 shift at the last minute, Lukasz was due in at 03:00, we called and woke him up to see if he could help and he did exactly that, going in early to cover the Glasgow run.
He is very has been with us for a long time now as well and we would like to offer this recognition and a small reward for all his hard work.
Thank you Lukasz, from us all at Driver Require
Tuesday 29th October 2019
Contact
Find Your Branch
Free Text DRIVER to 80800