Our October Driver of the Month is ...
Our way of saying Thank You to our drivers for going Beyond the Extra Mile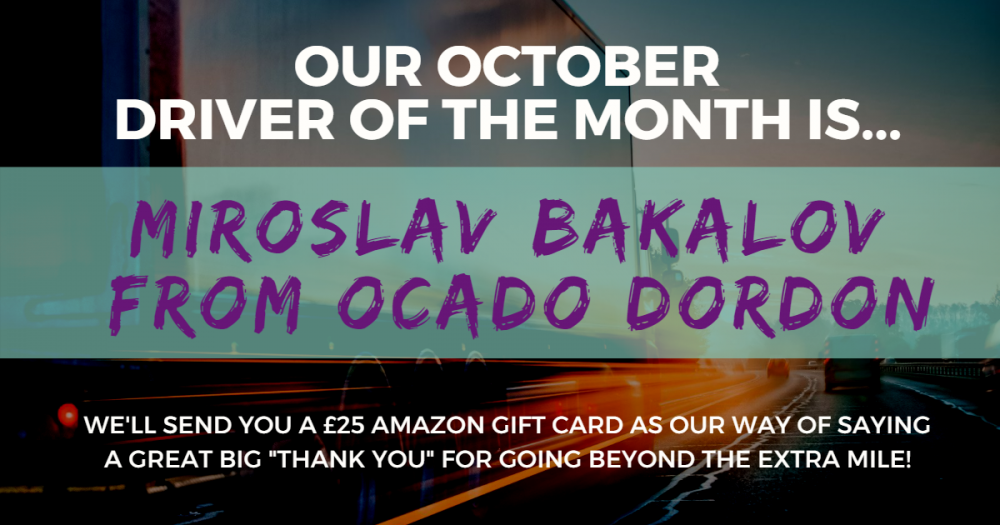 Since having joined us last December, Miroslav has never defaulted on a shift, whilst consistently maintaining a 'second-to-none' flexibility in approach and attitude - and Ocado love him!
In fact, the company love him so much that he's been offered a permanent role and sadly (for us), will be leaving on Friday (8th October) to join Ocado full time.
"This award would is a fitting tribute to one of the best drivers I've had the pleasure to employ." says Andy Griffiths, Ocado Account Manager, Dordon.
Miroslav, we would like to take this opportunity to acknowledge all the hard work and dedication you have shown throughout your time with us. The Driver Require team are wishing you all the success in your new role and future ventures.
Thank you Miroslav from the Driver Require team for all your hardwork.
Thursday 7th October 2021
Contact
Find Your Branch
Free Text DRIVER to 80800