Read our article in UK Haulier
Investigating the UK's Driver Shortage Crisis
The UK is about to experience a catastrophic HGV driver shortage for the first time in 20 years and we must brace ourselves for impact.
11:00 Tue 8th Jun 2021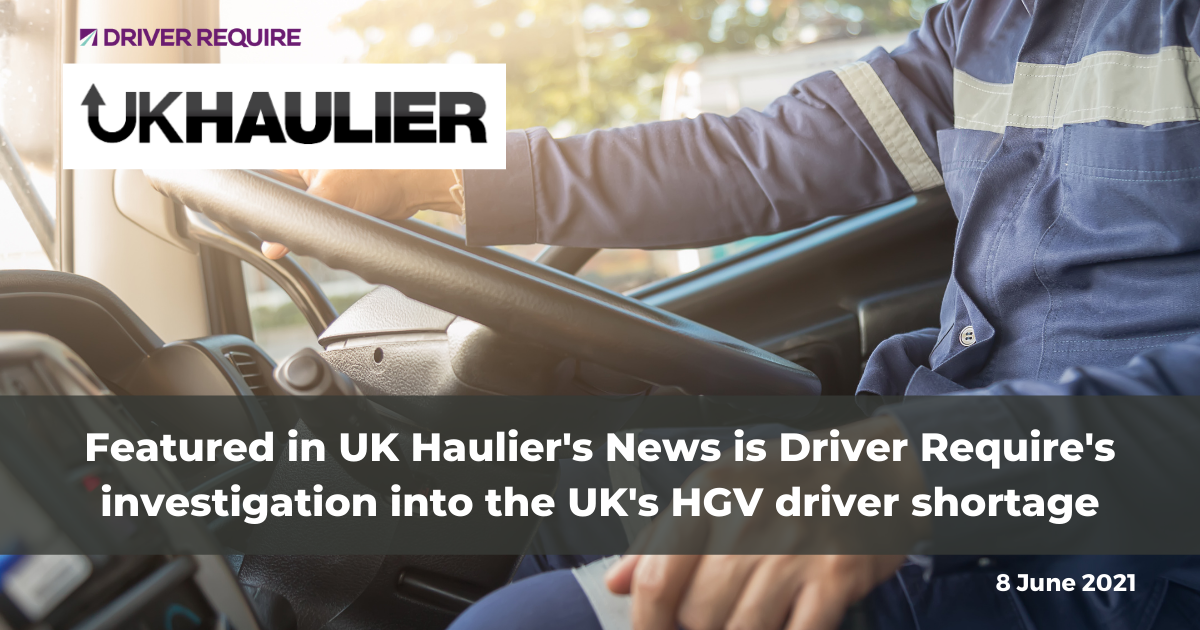 Driver Require has just released its latest Report – a comprehensive investigation into "A Perfect Storm of Elevated Demand and Reduced Supply in the UK Haulage Sector in 2021", which has brought together a panel of haulage sector experts to validate its workings and conclusions through a series of workshops, named the Think Tank.
With representatives from the REC, Logistics UK, Think Logistics, Road to Logistics, haulage and distribution operators including grocery suppliers, a statistics expert, a national fleet hire supplier and an established HGV driver training school, the Think Tank has concluded that haulage activity has recently returned to pre-pandemic levels, and there is demand for approximately 300,000 HGV drivers, and that this is likely to increase throughout the remainder of 2021. It also anticipates that further pressure will come from HGV drivers taking vacation over the school summer holiday period.
Read the full article in UK Haulier
Tuesday 8th June 2021
Contact
Find Your Branch
Free Text DRIVER to 80800