Who is our June Driver of the Month?
Our way of saying Thank You to our drivers for going Beyond the Extra Mile!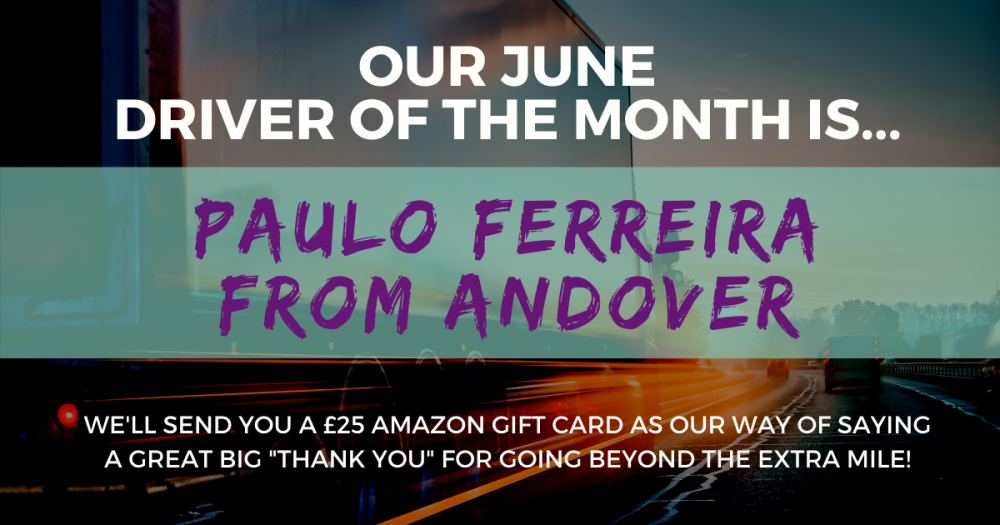 Congratulations to Paulo, Ferreira, nominated by our Andover branch as our June Driver of the Month.
Paulo has been working for our client Lenhams since he started (this is quite challenging work, especially on a HGV class 2). He works long hours without any complaint at all and he offers to drive at weekends to do extra drops which have been added at the last minute. He's just a real pleasure to have working for us and our client really appreciates his hard work and dedication.
Paulo, thank you for always going beyond the extra mile, from us all at Driver Require.
Tuesday 6th July 2021
Contact
Find Your Branch
Free Text DRIVER to 80800