WINNERS! Driver Require awarded Best Recruitment Agency Marketing Team at The Recruiter Awards 2022
Find out more about our award winning evening!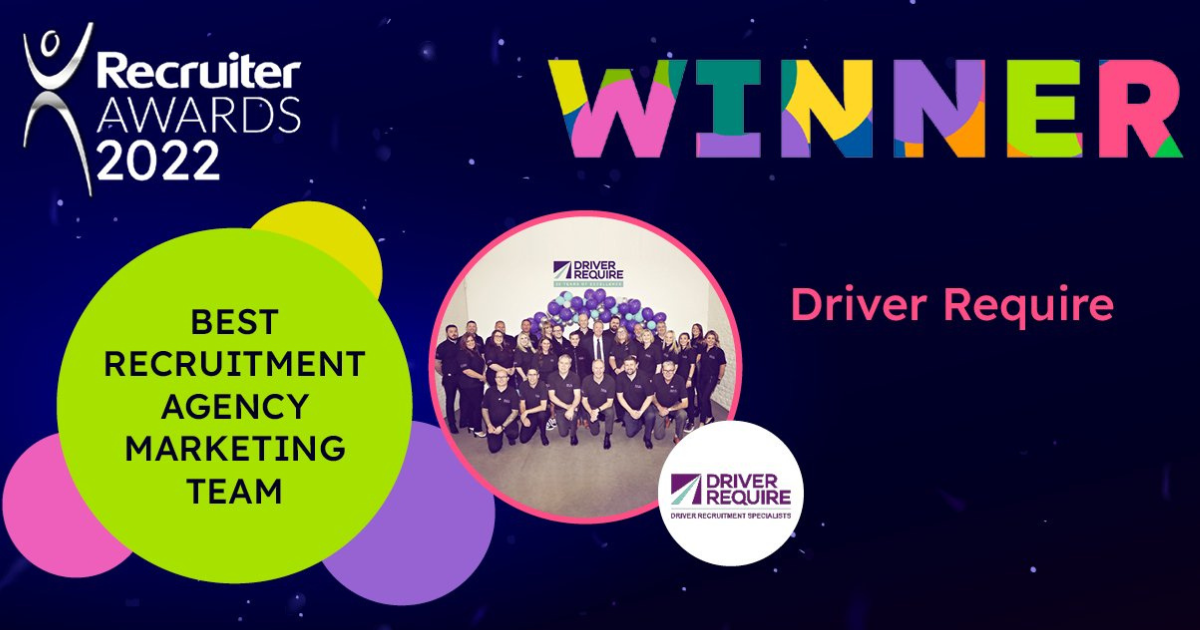 Best Recruitment Agency Marketing Team, that's something we could get used to hearing! We've had a weekend to digest the news, but we are still grinning from ear to ear to come home with the trophy. On Thursday 29th September, our CEO Kieran Smith and Marketing Manager Katy Tyler headed to the lovely Grosvenor Hotel in Park Lane, London for the 20th Anniversary of the Recruiter Awards. The venue was incredibly impressive and seeing the number of tables laid out in the room was some sight, on rough calculation there were over 1,000 bums on seats (or empty seats if you go by our below photo!).
The evening kicked off with an introduction from DeeDee Doke, Editor of Recruiter, with a mention of some very topical areas within the industry and a moment to remember those lost within recruitment in the past year. DeeDee then handed over to Comedian, Angela Barnes, who had a room of many people laughing in unison, a real sense of coming together.
Then came the awards….
We were delighted to be shortlisted for two awards: Best Recruitment Agency Marketing Team of the Year and Agency Recruitment Leader of the Year. Four awards in and our ears prick up as our first category is introduced - we were against some very worthy competitors and kept our fingers crossed. Angela stated that the judges had referenced the commitment the winning team had to understanding and highlighting challenges faced in their sector and the two magic words followed… Driver Require! Kieran and Katy then had the task of weaving their way through many seats to reach to the stage, where they very gladly accepted the award from DeeDee.
After a photo and an obstacle course back to their seats, the apprehension continued waiting for the winner to be announced for Agency Recruitment Leader of the Year (along with a whole load of adrenaline following the win). Unfortunately, we did not come home with the second award - huge congratulations to Nadia Edwards-Dasthi, CCO of Harrington Starr, for her worthy win.
We'd like to share our congratulations to the other shortlisted marketing teams; Camino Partners, Carrington West, Commercial Services Group, Compass Recruitment Solutions, CSP Recruitment, Harper Fox Partners and Randstad UK. Thank you for being fantastic competition.
Our award has taken pride of place with our previous awards in our Head Office in Stevenage, and we look forward to (hopefully) adding to the collection in coming years.
Thank you to The Recruiter Awards and our fellow recruiters for a fantastic evening!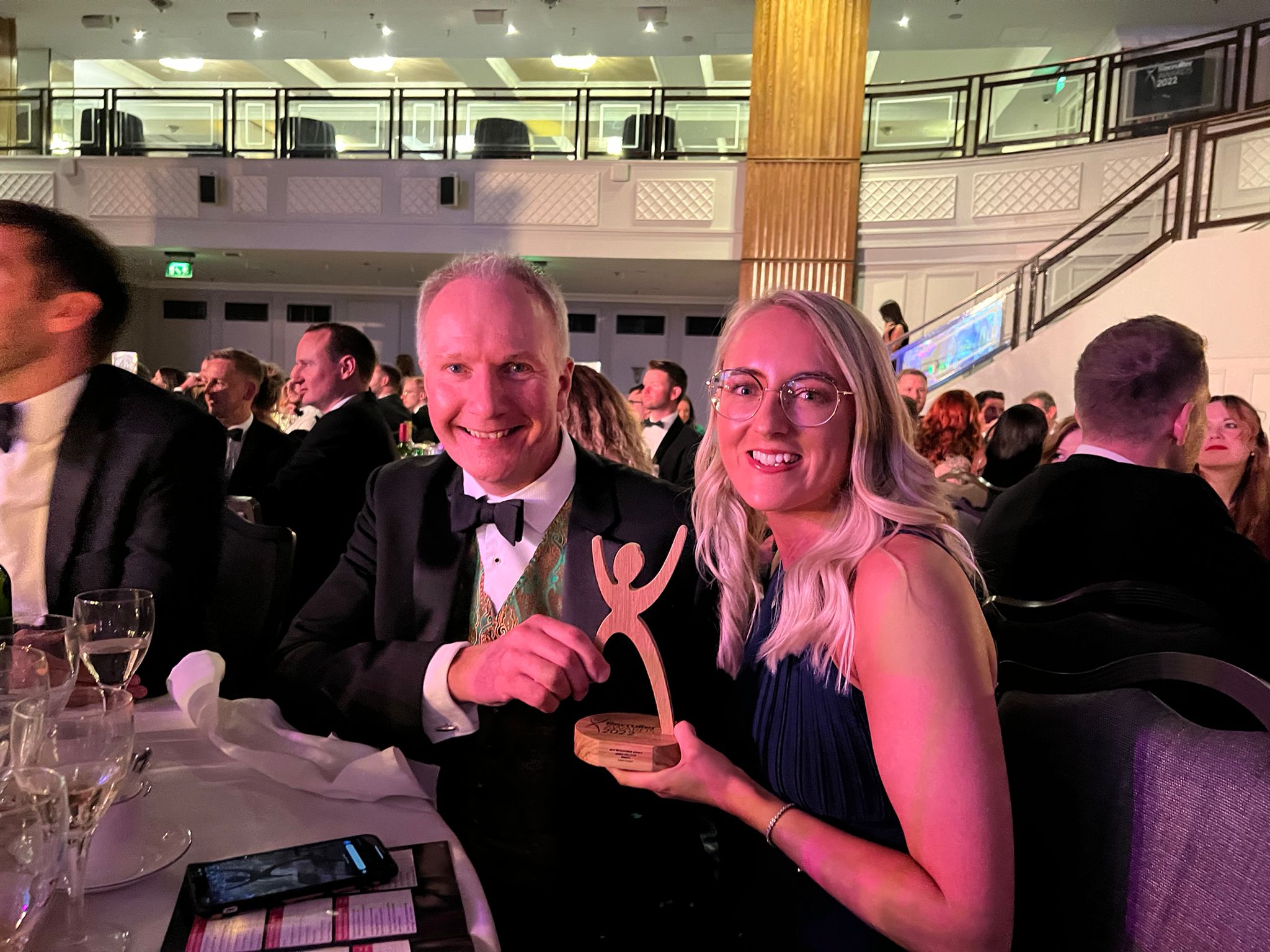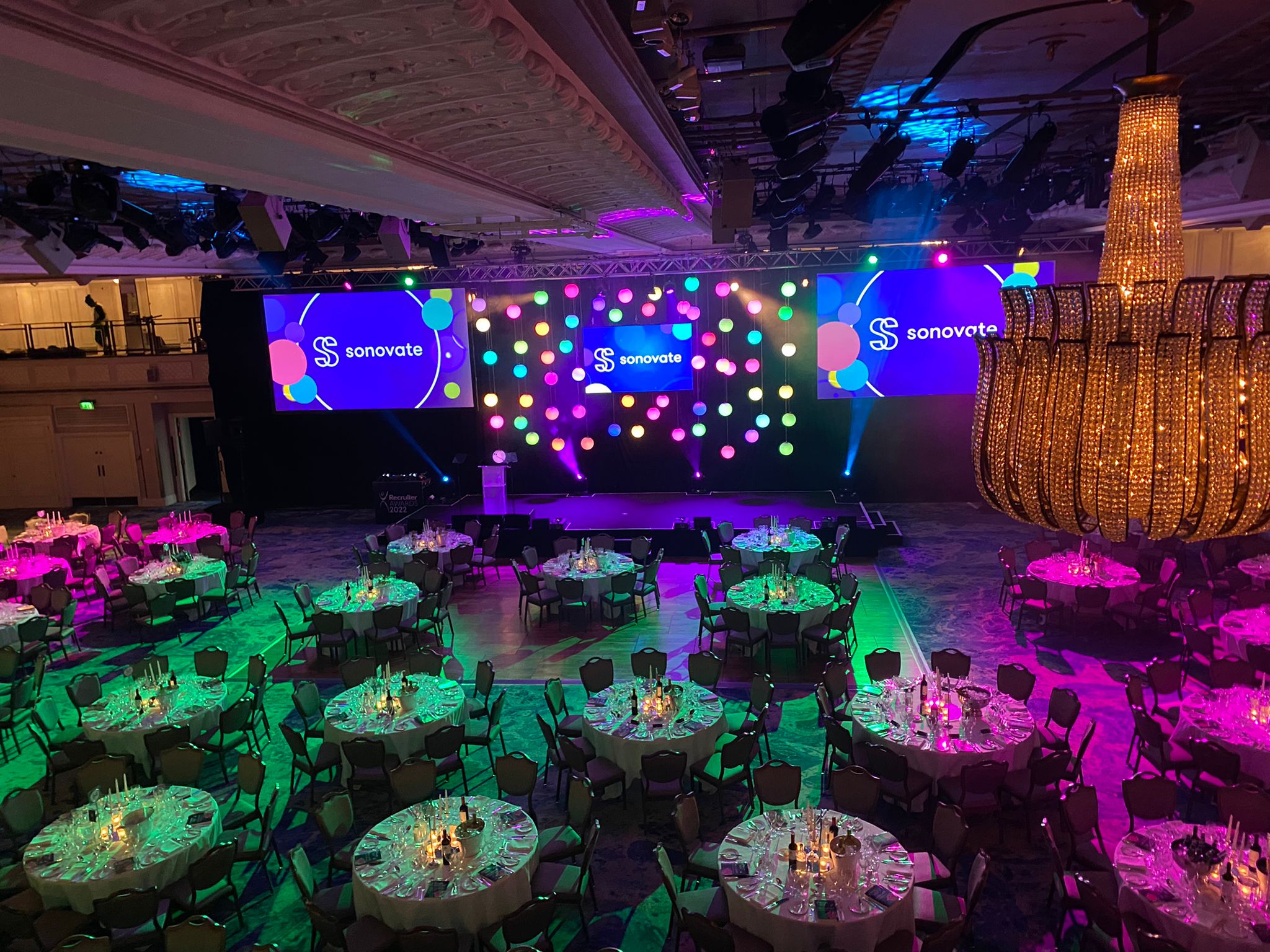 Monday 3rd October 2022
Contact
Find Your Branch
Free Text DRIVER to 80800