Driver Require talks to BBC about HGV driver shortage crisis
on why so many HGV drivers are abandoning the industry
"No drivers, no deliveries; the shortage of workers is at crisis point"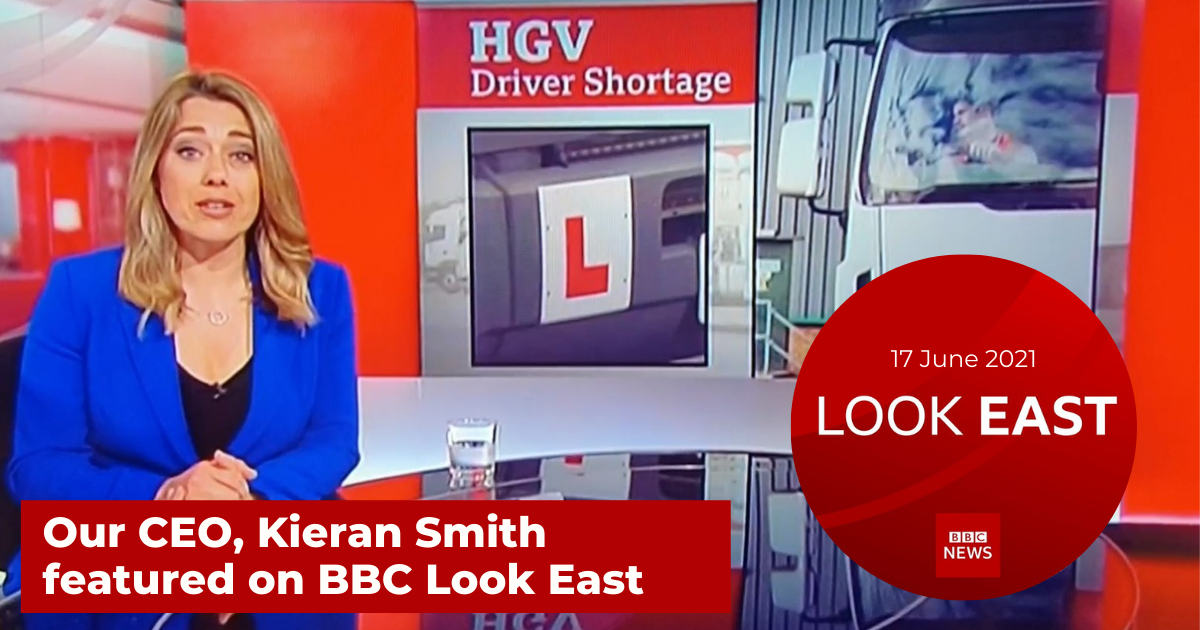 The much-publicised HGV driver shortage crisis continues to dominate the headlines. On 17th June, our CEO, Kieran Smith was interviewed by Janine Machin and featured on BBC Look East discussing the reasons so many HGV drivers are abandoning the industry.
Kieran told the BCC that 900,000 HGV drivers are already licenced in the UK, but of those, only 300,000 are actually driving – with 300,000 driving other HGV (such as construction, fire engines etc.). But the most startling figure is that 300,000 drivers have turned their backs on HGV driving altogether.
Kieran goes on to explain the possible reasons for drivers leaving the industry and which age group has been most impacted - factors such as poor services and amenities, long hours and irregular shift patterns are all contributing factors.
Watch the interview....
We were approached by the BBC following the publication of our reports into the HGV driver shortage crisis where we publish the findings of our Think Tank – a panel of leading industry experts who were brought together to find solutions to the escalating issue. Find out more about the Think Tank here and read our latest Reports including our latest one "The Answer to the UK HGV Driver Shortage Crisis" here.
Wednesday 30th June 2021
Contact
Find Your Branch
Free Text DRIVER to 80800