Bulletin: An Update on the UK's HGV Driver Shortage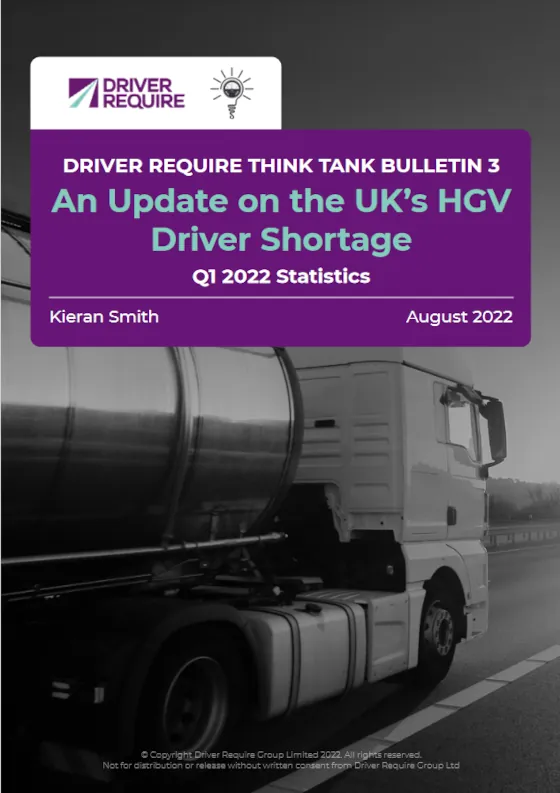 Bulletin: An Update on the UK's HGV Driver Shortage
This third Bulletin to the Driver Require Think Tank report "THE ANSWER TO THE UK's HGV DRIVER SHORTAGE" provides an update on the UK's HGV driver shortage following the release of the Q1 2022 data by the Office for National Statistics ("ONS").
This bulletin analyses the results of the Quarterly Labour Force Survey ("QFLS") for the period January to March ("Q1") and shares some positive insights. The driver pool has increased across all age groups and nationalities, thought to be due to improved working conditions and remuneration.
Even though the overall number of HGV delivery drivers is beginning to improve, there is still a long way to go to increase the number of younger HGV drivers – this group being key to the haulage sector's long-term success.
We believe that by producing this Bulletin we have provided an encouraging update on the UK's HGV driver shortage and hope this prompts the government and the haulage sector to take action to continue this upwards trend.