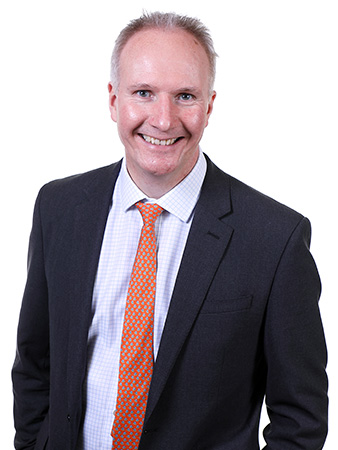 Kieran Smith, CEO
Driver Require
Introduction
Kieran Smith, CEO
"20 years ago, in a town in Hertfordshire, a small business was founded to match drivers looking for work with businesses who needed drivers. Driver Require was created in Stevenage based on an ethos of values and excellence to serve local drivers and clients. From day one, we set ourselves on a course to build long-term partnerships with our clients, to drive a long-term strategy of growing without compromising our values and ensure that business integrity is at the heart of everything we do.
We've forged ahead with our well-defined vision and commitment to excellence and our core values, despite the business challenges, confident and eager to grow. After 20 years of hard work, we are just as ambitious as we were when started, but with more experience, better skills, state-of-the-art systems and stronger partnerships.
Today we are a recognised regional specialist recruitment company. We are a 40-strong team with 7 branches, but we're still dedicated to becoming the standard of excellence and to serving our drivers and clients. We believe that HGV driver recruitment in the logistics sector is a tough and demanding business, and in many cases been one of supply and demand and short-term labour transactions. The events of the past 6 months and the driver shortage crisis has shown us that we can no longer undervalue our drivers and under-invest in basic services and facilities.
Driver Require is whole-heartedly committed to working with road haulage representatives, government and hauliers to changing this and we're doing everything we can to bring the nation's attention to improving pay and conditions for the heroes who keep the wheels turning and our nations businesses delivering.
As we mark this special year, we'd like to thank each and every driver and team-member who has worked with us and our valued clients for trusting us to deliver their goods.
I am extremely proud of our team – their loyalty, passion and dedication, their determination to constantly go beyond the extra mile, their professional drive and belief in our values. We are truly leading the way in driver recruitment and I am excited and honoured to trailblaze our company into the future."
Kieran Smith
Our Timeline
2000

Driver Require is founded by Steve Prince with its first office in Stevenage, Hertfordshire.

2007

Steve sells the company to EPIC Private Equity. Kieran Smith takes over as CEO with a mandate to grow the company through geographic expansion. Company grows to 4 branches.

2008

The recession hits hard so the company temporarily downsizes to a core team, still providing a quality service to its loyal customers.

2010

As the UK economy finally moves out of recession, the business grows with expansion into 5 new offices between 2010 and 2014.

2014

Driver Require secures the Master Vendor contract for the supply of LGV drivers to Ocado's national operations.

2015

The company is bought from EPIC in an MBO supported by Chrysalis VCT. Kieran remains CEO and Gwynne Lewis becomes Operations Director. As revenues and headcount increase, the company moves its head office to larger premises in Stevenage.

2016

Head count grows to 25 and a new office opens in Andover.

2017-20

Driver Require wins several business awards and listed in The Recruiter's FAST 50 – the UK's 50 fastest growing recruitment companies, for two years in a row..

2020

Pandemic hits and UK goes into first full lockdown but the company remains fully operational and working remotely.

2021

Second lockdown is lifted and Driver Require opens a seventh branch in Lutterworth. DR becomes the first UK driving agency to achieve 3 gold standard quality marks: REC Audited, Logistics UK Driver Agency Excellence accreditation, and FCSA Supply Chain Partner. Driver Require establishes a Think Tank and publishes the acclaimed Report "The Answer to the UK's Driver Shortage Crisis".
Our Approach
Through our 4 pillar approach and delivery of exceptional service, we continue to prove that we are the ideal recruitment partner for any business. Over the last 20 years, we've built a track-record of standing by our values and a reputation that goes beyond putting drivers in trucks to building successful, long-term partnerships with our clients. Our approach has always been different to other agencies;

SPECIALIST
We are specialists – we only do driving and we have exceptional sector knowledge. With over 20 years' experience as a specialist agency, we only supply professional, commercial drivers.
PARTNERSHIP
We partner with our clients and drivers…. We see ourselves not as a supplier but as a partner. We match ourselves to our client's operations and our drivers to the work that matches their needs. Clients and drivers stay with us because we do just that and we consistently deliver an excellent level of service.
COMPLIANCE
We are fully compliant…. We place excellence and compliance at the forefront of everything that we do. We are the only UK driver recruitment agency with three gold-standard certifications; FCSA Supply Chain Partner (payroll and tax compliance), UK Logistics Driver Agency Excellence accreditation (haulage sector compliance) and REC Audit (recruitment compliance).
VALUES
We hold ourselves and our drivers accountable to two core values. No compromises. No excuses. We believe standing by these values is the way to do things right, so it's the only way we work:
Excellence: We believe in going beyond the extra mile for every single person we work with, from our own staff to our drivers and every one of our clients; consistently delivering exceptional levels of service and support.
Integrity: We hold ourselves to the highest of work ethics; we never promise what we can't deliver and we'll set things out clearly with everyone we deal with. No shortcuts: we'll take the right road over the easy road every time.
Built on expertise, delivered with integrity: we've been trusted by our drivers and clients to go beyond the extra mile for 20 years. And our mission is to continue to do so for the next 20.
The Extra Mile delivered!
Want the latest Hot Jobs, news & updates straight to your inbox each month?
Thank you for subscribing!