Driver Require's 20th Anniversary
Celebrating 20 years of excellence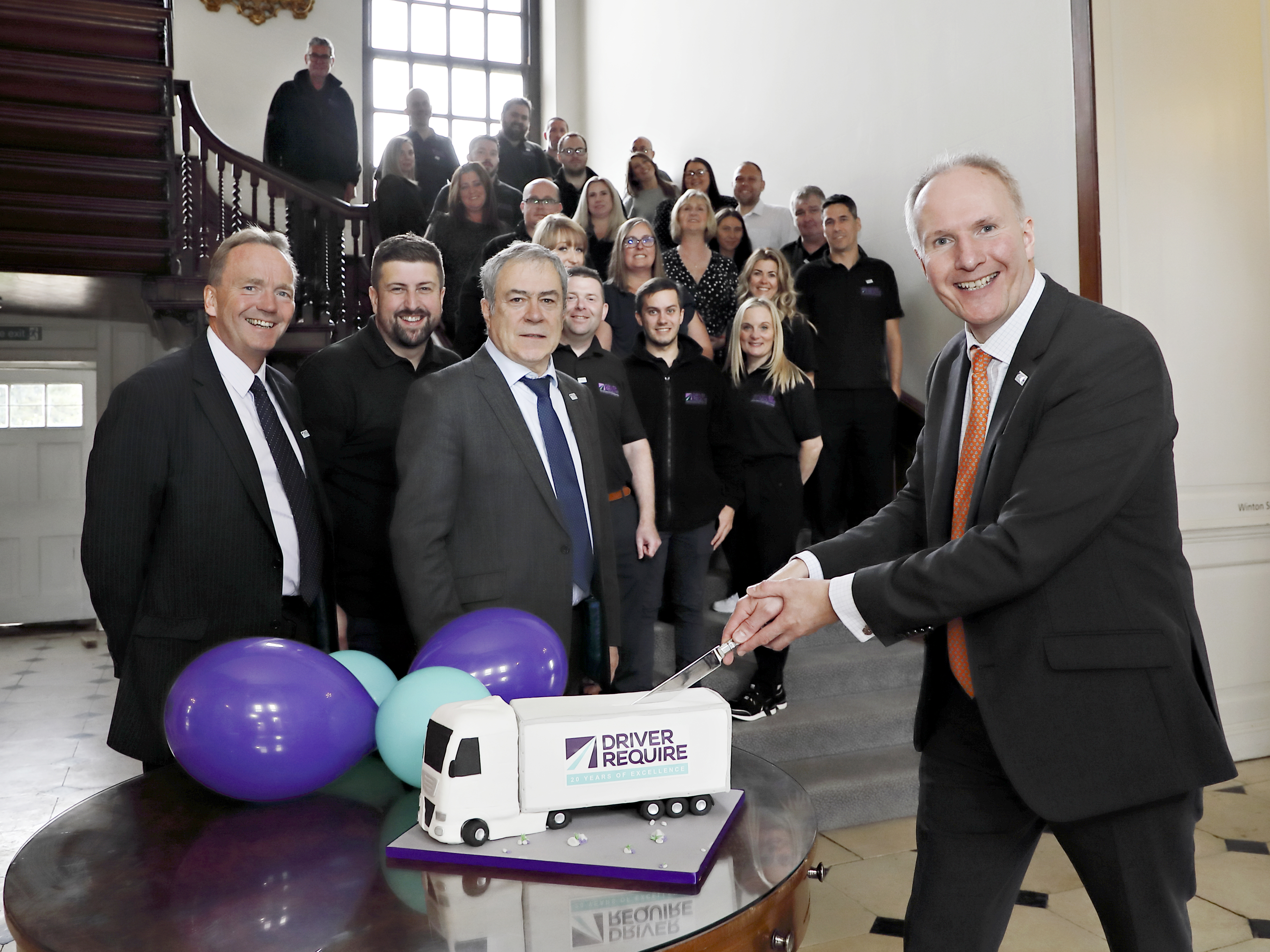 We've just turned 20 and we're feeling a little nostalgic for the old days, for a time before the financial crisis, 9/11, before anyone much cared about the EU and fewer than half of people owned mobile phones.
The year 2000 was memorable for so many reasons… who remembers how we thought the world would end with Y2k and the phone of the moment was the Nokia 3310. 2000 brought us fuel protests, snowstorms and mad cow disease and Tiger Woods was at the top of his game; it brought the emergence of Beyoncé and the resurgence of Kylie, a growing obsession with celebrity couples such as Brad Pitt and Jennifer Aniston, sporting highs at the Olympics and disaster at the Euros, and big box office smashes such as Gladiator, Mission: Impossible 2 and X-Men.
And through this period of immense change, in a town in Hertfordshire back in 2000, Driver Require founded its first branch in Stevenage. A small office was established two decades ago to serve local drivers and clients, and today is a recognised regional specialist recruitment company.
We've forged ahead with our well-defined vision and commitment to excellence and our core values, despite the business challenges, confident and eager to grow. After 20 years of hard work, we are just as ambitious as we were when started, but with more experience, better skills, state-of-the-art systems and stronger partnerships.
Today, we are a 40-strong team with 7 branches, but we're still dedicated becoming the standard of excellence and to serving our drivers and clients. We believe that recruitment in the logistics sector is a tough and demanding business, and in many cases been one of supply and demand and short-term labour transactions. The events of the past 6 months and the driver shortage crisis has shown us that we can no longer undervalue our drivers and under-invest in basic services and facilities.
Driver Require is whole-heartedly committed to working with road haulage representatives, government and hauliers to changing this and we're doing everything we can to bring the nation's attention to improving pay and conditions for the heroes who keep the wheels turning and our nations businesses delivering.
As we mark this special year, we'd like to thank each and every driver and team-member who has worked with us and our valued clients for trusting us to deliver their goods.
I am extremely proud of our team – their loyalty, passion and dedication, their determination to constantly go beyond the extra mile, their professional drive and belief in our values. We are truly leading the way in driver recruitment and I am excited and honoured to trailblaze our company into the future.
Kieran Smith, CEO
Read more about our 20th anniversary here.
Monday 8th November 2021
Contact
Find Your Branch
Free Text DRIVER to 80800