Meet the Team
Angela Murray, Resourcer Tamworth & Lutterworth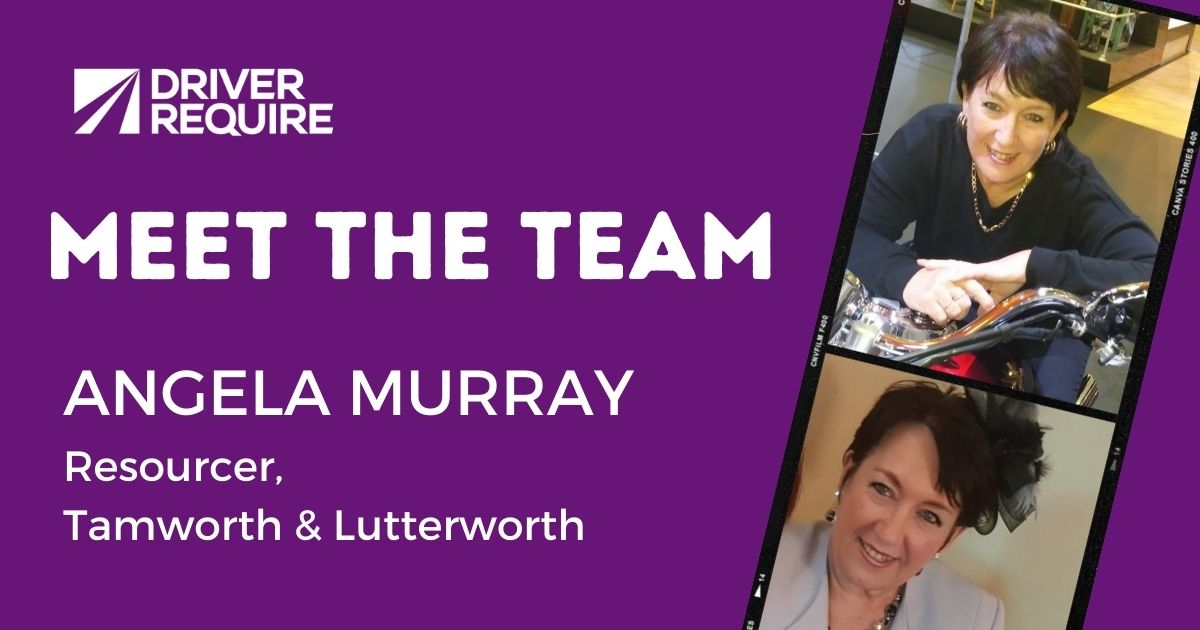 How long have you been with Driver Require? 4 years
Have you always been in recruitment? If not, what did you do before? I've not always been in recruitment but I've been in transport since 1979 when I first passed my HGV1 test.( I was one of the first women in the UK to pass their HGV1 test!) I was an HGV Class 1 driver for Sainsburys at Hams Hall 15 yrs, I've also been a transport manager and also worked for FTA for 13 yrs as a Freightcheck Inspector.
Now for some of your favourites…
Favourite band/singer? Bands: Led Zeppelin / Black Sabbath; Singers: Jimi Hendrix/ John Lennon
Favourite 'binge watch' series on TV/Netflix/Amazon etc? The Serpent
Favourite quote from a film? " Rhett Butler "Frankly my dear, I don't give a damn" ...Gone with the wind.
And last but not least…
What three words best describe you? Laid-back, honest, caring
Proudest moments of your life to date? When my daughter had her 1st child and I held him newly born.
Interesting fact: I have a Triumph America 800 which only comes out when it's hot & sunny, so not often this year!
Thursday 2nd September 2021
Contact
Find Your Branch
Free Text DRIVER to 80800