Bulletin: The HGV Driver Shortage Crisis (November 2021)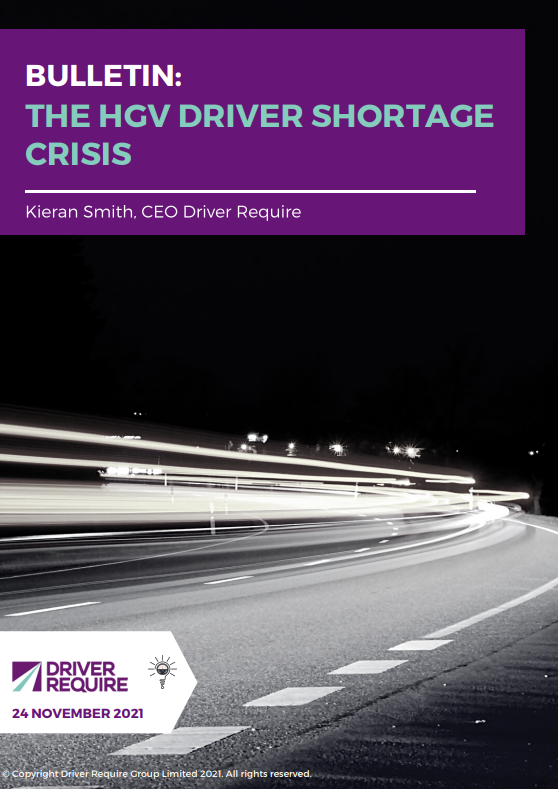 Bulletin: The HGV Driver Shortage Crisis (November 2021)
This first Bulletin to the Driver Require Think Tank report "THE ANSWER TO THE UK'S HGV DRIVER SHORTAGE" provides new insight into the UK's HGV driver shortage following the release of the Q3 2021 data by the Office for National Statistics ("ONS").
These statistics, specifically the results of the Quarterly Labour Force Survey ("QLFS") for the period July to September ("Q3"), are the best available measure for estimating the size of the HGV driver pool and its composition by age and nationality. We studied this set of QLFS results and produced a thorough evaluation of the UK's Driver Shortage, which delivers a positive and insightful set of conclusions.
We believe that by producing this Bulletin we have provided a further reference point that will bolster arguments to act to address the UK's HGV driver shortage.