Meet the Team
Jenny Fisk, Senior Resourcer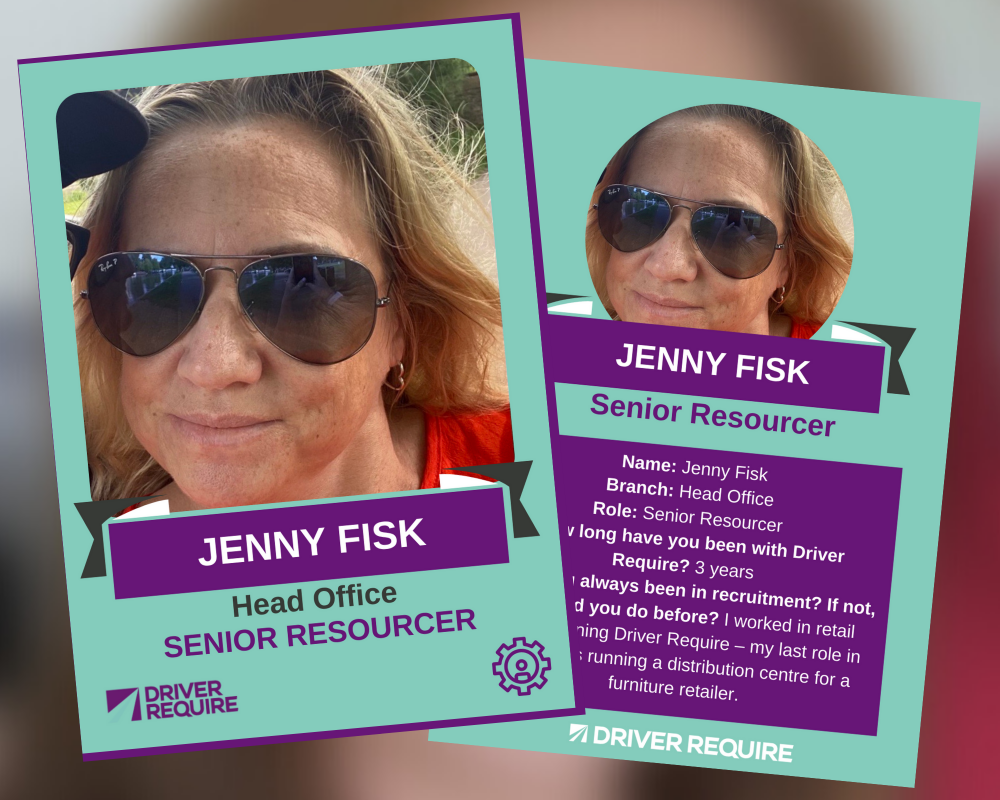 Name: Jenny Fisk (you might recognise Jenny from our new job alerts videos on social media? Jenny is also part of the team who puts together the monthly Extra Mile issues - alongside her busy role as Driver Require's Senior Resourcer).
Branch: Head Office
Role: Senior Resourcer
How long have you been with Driver Require? 3 years
Have you always been in recruitment? If not, what did you do before? I worked in retail before joining Driver Require – my last role in retail was running a distribution centre for a furniture retailer.
Now for some of your favourites…
Favourite band/singer? Oh my, how do I choose? Depends on my mood what playlist I listen to on Spotify
Favourite 'binge watch' series on TV/Netflix/Amazon etc? Greys Anatomy is an absolute fav!
Favourite quote from a film? Big mistake. Big. Huge. I have to go shopping now – Pretty Woman
And last but not least…
What three words best describe you? Tenacious, proud, loyal
Proudest moment of your life to date? Completing the London Marathon (never again!)
Tuesday 6th July 2021
Contact
Find Your Branch
Free Text DRIVER to 80800